Funday: Lightyear
The film that made Andy want the space adventurer toy is finally brought to the screen by Pixar.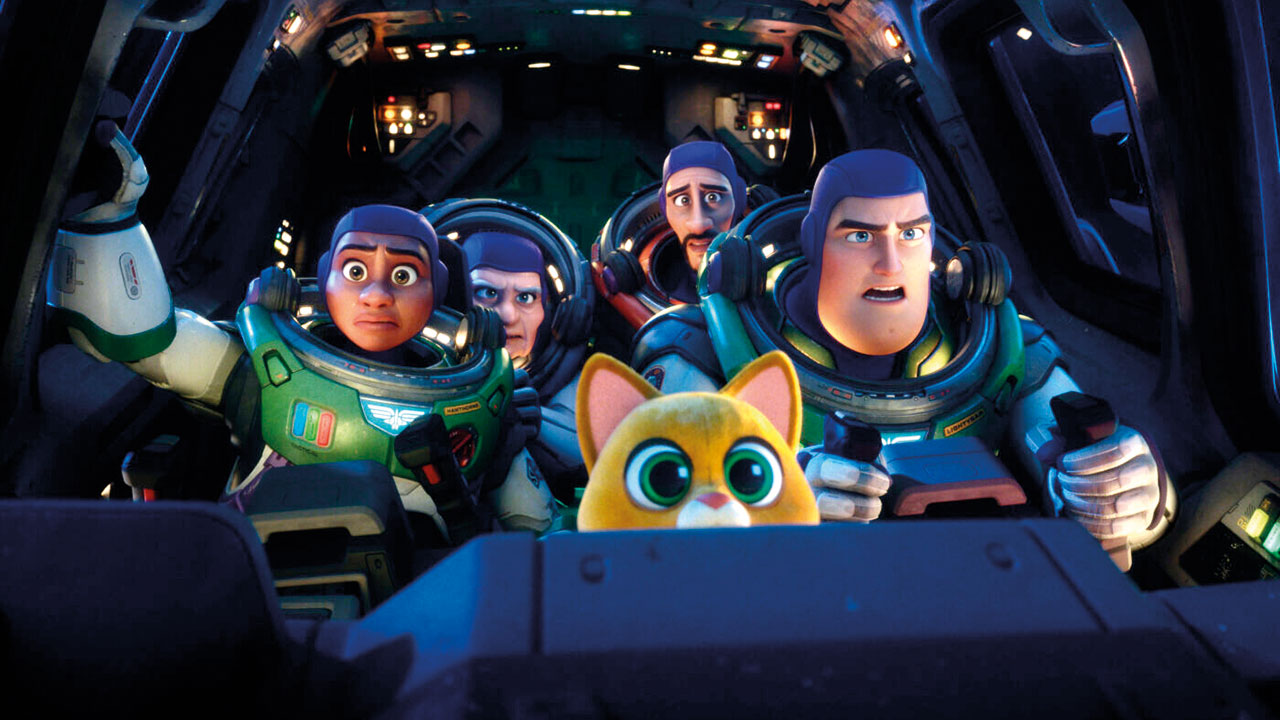 Director

Angus MacLane

With

voices of Chris Evans, Keke Palmer, Taika Waititi

USA 2022. 96min

Digital

Certificate

PG
Young astronaut Buzz Lightyear is the member of a spaceship crew who are stranded on a planet 4.2 million light years from Earth. His repeated attempts to return home backfire, but he perseveres with help from his feline robot companion Sox and others. However, with the dastardly Zurg and his army on the horizon, will Buzz succeed? In the Toy Story universe, this is the film Andy watched that made him want to have his own space-age toy.
Funday Workshop: Lightyear
10:30 Foyer
Come and join our space themed workshop and have a go at animating your own space adventure and make some space creatures of your own in this hand's on drop-in workshop. This drop-in workshop is free to ticket holders of the screening on Sunday 14 August.
Audio Description is available at all screenings.
See other screenings of this film.