Preview: I am Kirsty
+ Q&A with actor Samantha Morton and director Dominic Savage
Dominic Savage's powerful film stars Oscar-nominated Samantha Morton as a woman fighting for her family.
Unfortunately, actor Paul Kaye is now unable to join the Q&A.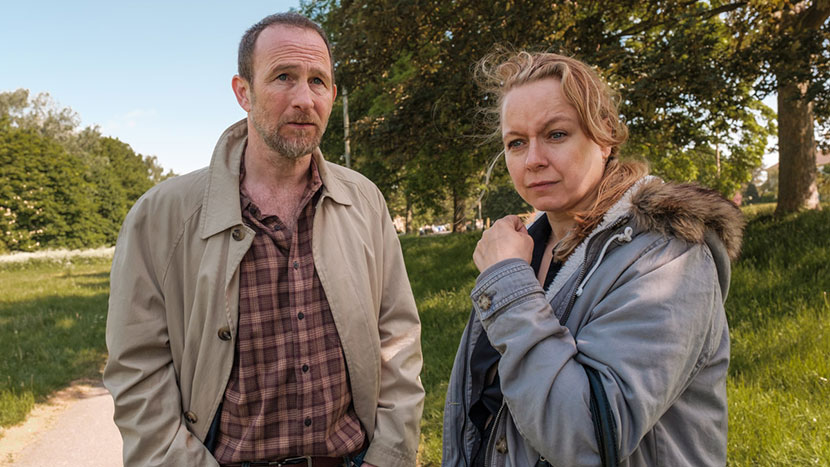 Me+You Productions-Channel 4 2019
Dir Dominic Savage
With Samantha Morton, Paul Kaye
47min (Total runtime 90min)
I am Kirsty is part of an upcoming, female-led drama anthology series for Channel 4, starring three of Britain's leading actors. Each 3x60" episode is named after its lead character and, in this episode, Oscar-nominated Samantha Morton (The Walking Dead) stars as Kirsty. Created, written and directed by BAFTA winning filmmaker Dominic Savage (The Escape), the stories for each film have been developed in partnership with the leading actors, with themes including relationships, identity and empowerment. The trilogy explores the experience of three women in moments that are emotionally raw, thought-provoking and very personal.
Dominic Savage says: "These films represent for me, a deeply personal and unique way of telling important human stories. Stories that are compelling, contemporary, relevant, and authentic. Working with these three amazing actors from the start, creating female stories that are personal for both them and for me, and yet have resonance for everyone in what are beautifully performed, and I believe, thought provoking dramas."
Alongside Samantha Morton, the debut film, I am Kirsty also stars Paul Kaye as Ryan and Vinette Robinson as Toni. This is the story of a woman fighting to keep her family stable in a precarious world - and the sacrifices she has to make to survive. Samantha Morton says: "Kirsty's story is deeply influenced by my own experience and is autobiographical at its heart. Working in partnership with the incredibly talented Dominic Savage, he has taken the reality and put a dramatic and creative twist on the story. Sadly, the issues explored in this show - poverty, austerity, desperation - are all too real for so many people and I feel strongly that it's so important that we can speak openly about that."
The screening will also show a short preview of the remaining two episodes, in which Bafta winning Vicky McClure (Line of Duty) takes the lead role in I Am Nicola; and Gemma Chan (Crazy Rich Asians) stars in I Am Hannah.
Tickets £20, concs £16 (BFI Members pay £2 less).