Judgment at Nuremberg
Garland's Oscar®-nominated performance is the emotional heart of this real-life courtroom drama.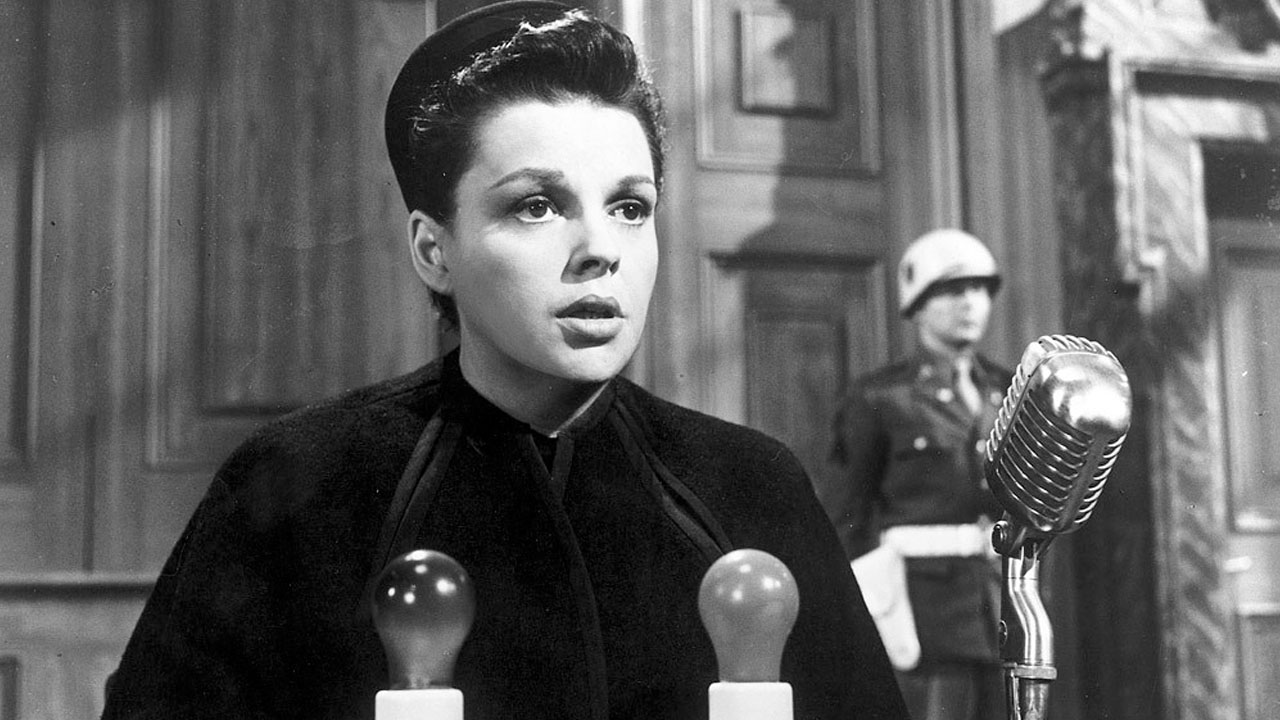 Director

Stanley Kramer

With

Judy Garland, Spencer Tracy, Burt Lancaster, Marlene Dietrich.

USA 1961. 186min

Digital

Certificate

PG
Judy Garland's dramatic roles outside of a musical may have been too few but boy, did they make an impact! None more so than Irene Hoffman, a Jewish woman who bravely testifies at the Nuremberg trials. Even though she only appears in a handful of scenes amid a world-class cast, Garland's performance delivers the emotional heart of the film, one that resonates long after the credits stop rolling.