Inside
À l'intérieur
The grande dame of New French Extremity, Beatrice Dalle is at her most menacing in this home-invasion horror.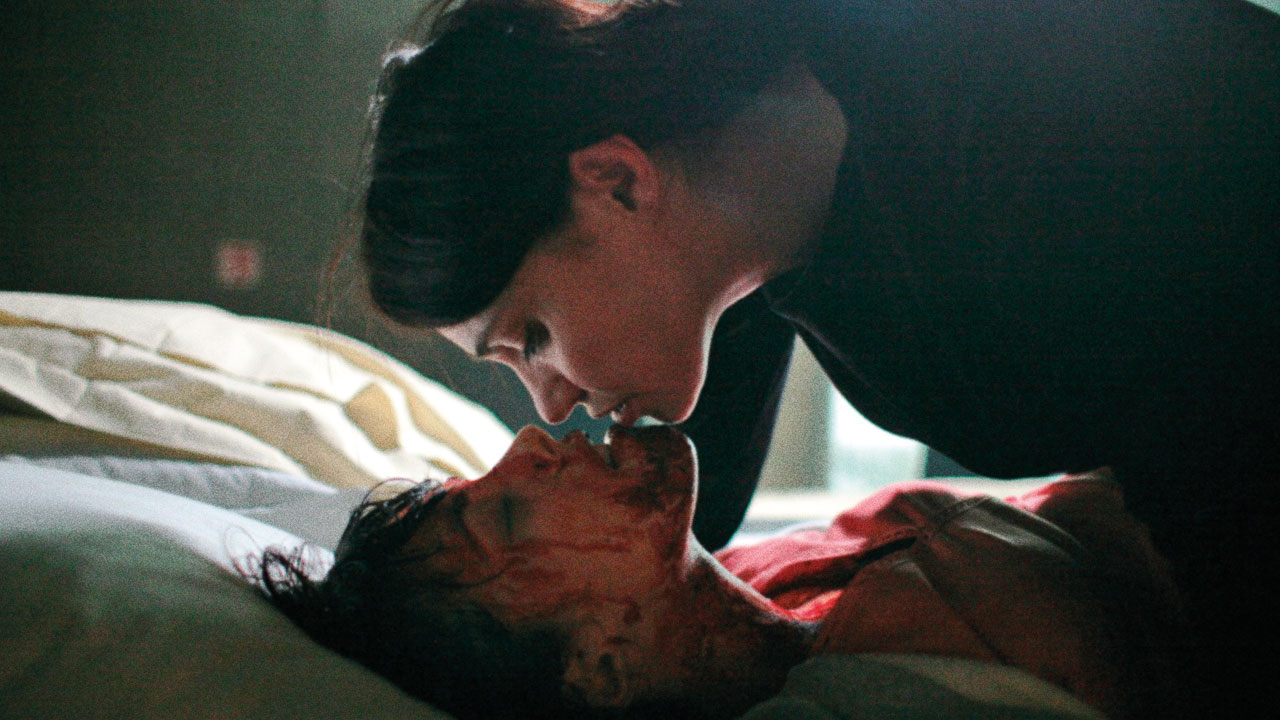 Directors

Alexandre Bustillo, Julien Maury

With

Alysson Paradis, Jean-Baptiste Tabourin, Béatrice Dalle

France 2007. 82min

Digital

Certificate

18

English subtitles
Sarah (Paradis), heavily pregnant and grieving the loss of her husband, becomes the target of a quiet, smoking woman (Dalle) committed to taking Sarah's child for herself – by force. This is a horror film that combines gore, home invasion and slasher tropes into perhaps the most brutal Christmas-set movie ever to come out of France.
Contains scenes of graphic violence that some viewers may find distressing.