Idol of Paris + intro by Josephine Botting, BFI Curator
Projecting the Archive
Idol of Paris
+ intro by Josephine Botting, BFI Curator
A camp costume melodrama from the makers of The Wicked Lady.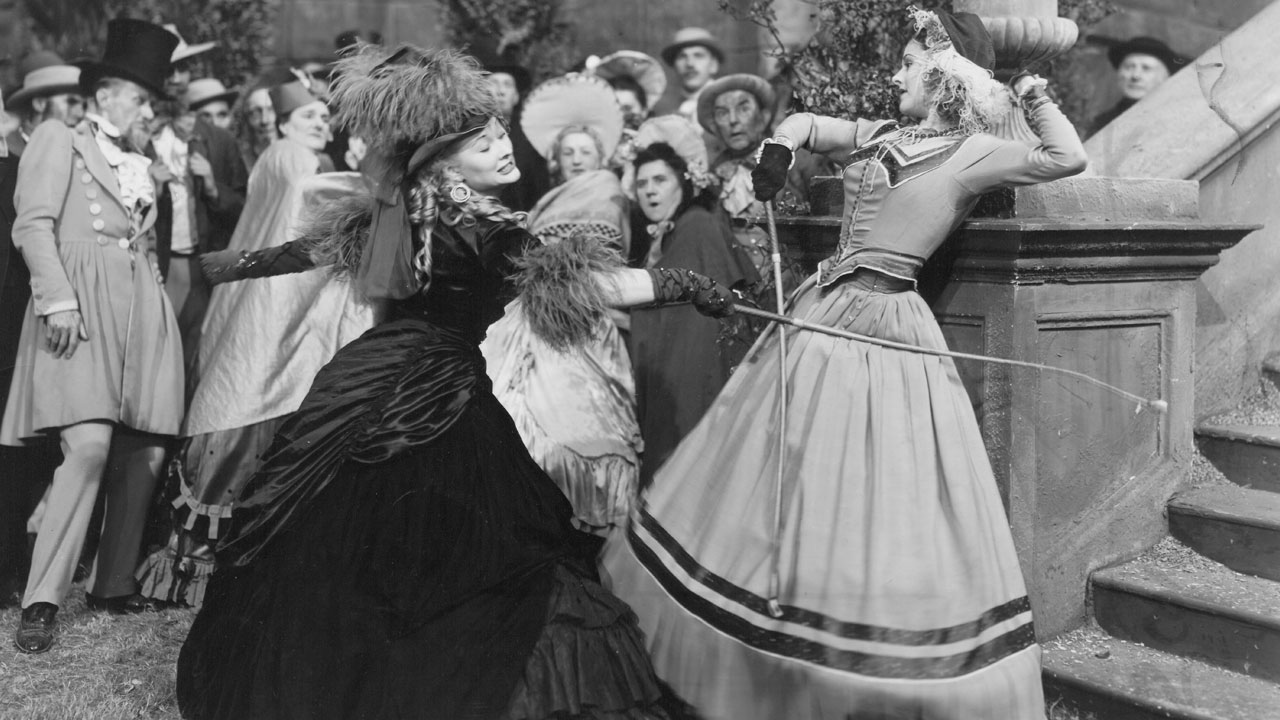 Director

Leslie Arliss

With

Beryl Baxter, Michael Rennie, Christine Norden, Miles Malleson

UK 1948. 97min

35mm

Certificate

PG
'Wickeder than The Wicked Lady,' claimed the publicity for this costume melodrama, and by throwing in everything from whipping to bodice-ripping, Idol of Paris certainly pushed the genre to the height of campness. It recounts the progress of a ragman's daughter to the Paris high-life, exploited by a stream of seedy men along the way. The film set out to launch a new star but Beryl Baxter's career didn't take off and this remains her only major role. She gives a game performance but the blonde allure of Christine Norden steals the film, with assistance from the extravagant period costumes by Honoria Plesch.