The House of Bernarda Alba
The House of Bernarda Alba
Glenda Jackson is terrifyingly magnificent in this star-studded production.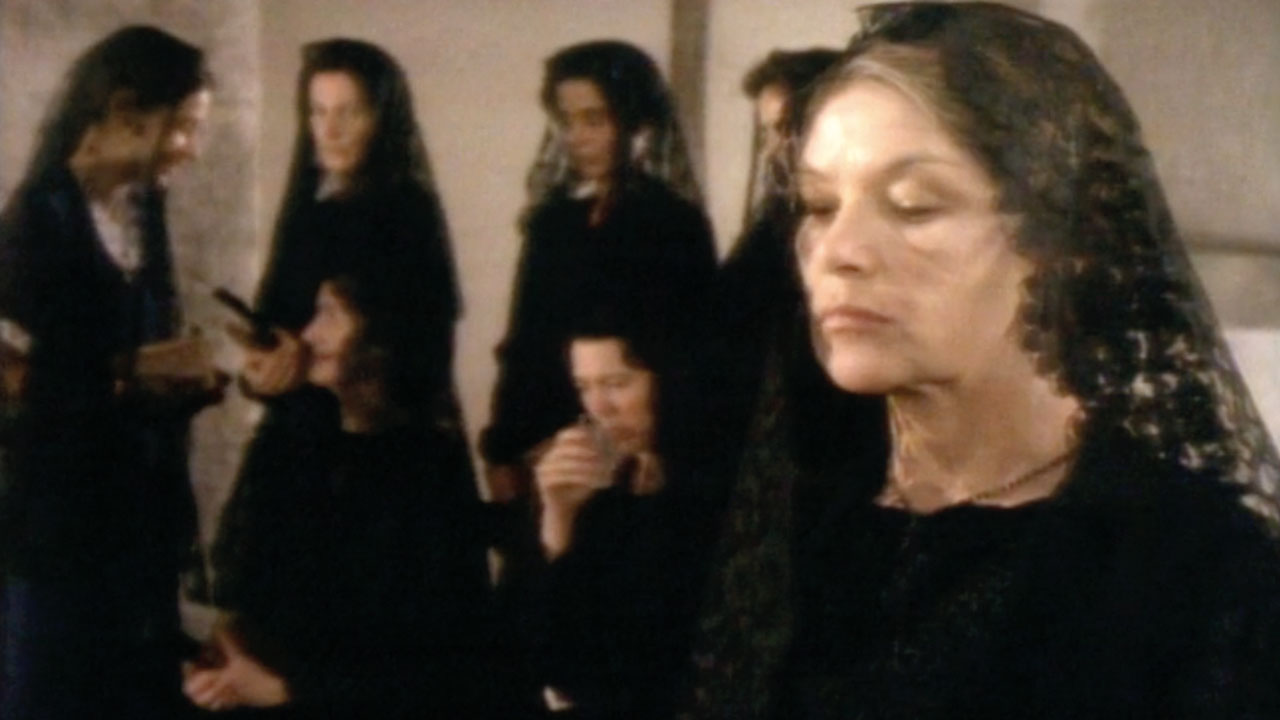 Director

Stuart Burge, Nuria Espert

With

Glenda Jackson, Joan Plowright, Deborah Findlay, Patricia Hayes

Channel 4-Holmes Associates 1991. 102min
The star-studded cast of Nuria Espert's 1986 production of Lorca's play for the Lyric Theatre was reunited to film the work for Channel 4, and Robert David MacDonald's adaptation and Stuart Burge's direction capture all the intensity and mounting hysteria of the powerful tale. Jackson is terrifying and magnificent as the unbending matriarch Bernarda, who decrees an eight-year period of mourning for herself and her five daughters. In condemning her daughters to a prison-like existence she hopes to keep ancient traditions alive, but as sexual desire enters the household, her authority is challenged.