The woman question
The Home and the World
Ghare Baire
The course of love proves turbulent when a married couple's life is turned upside down following the arrival of an old friend.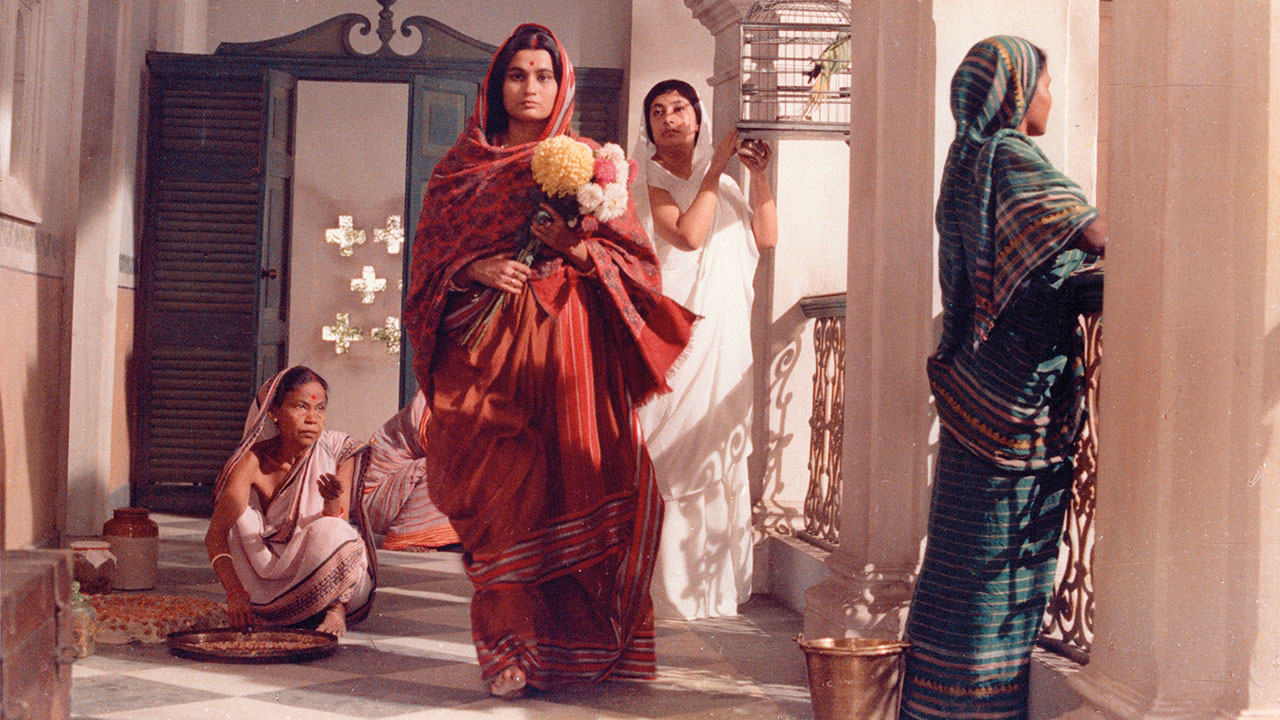 Director

Satyajit Ray

With

Soumitra Chatterjee, Victor Banerjee, Swatilekha Chatterjee

India 1984. 140min

35mm

Certificate

U

English subtitles
In the chaotic aftermath of the disastrous 1905 partition of Bengal into Muslim and Hindu states, progressive landlord Nikhilesh finds his wife Bimala's attentions stolen by his more passionate and charismatic revolutionary friend Sandip. But events soon overtake them and Bimla is faced with deciding her future. A beautiful, nuanced period drama, it was completed by Ray, with his son's help, following two massive heart attacks.
Print courtesy of the Packard Humanities Institute Collection at the Academy Film Archive.