The Green Room
La Chambre verte
Truffaut adapts Henry James, and plays the lead in a sombre but lyrical study of morbid marital devotion.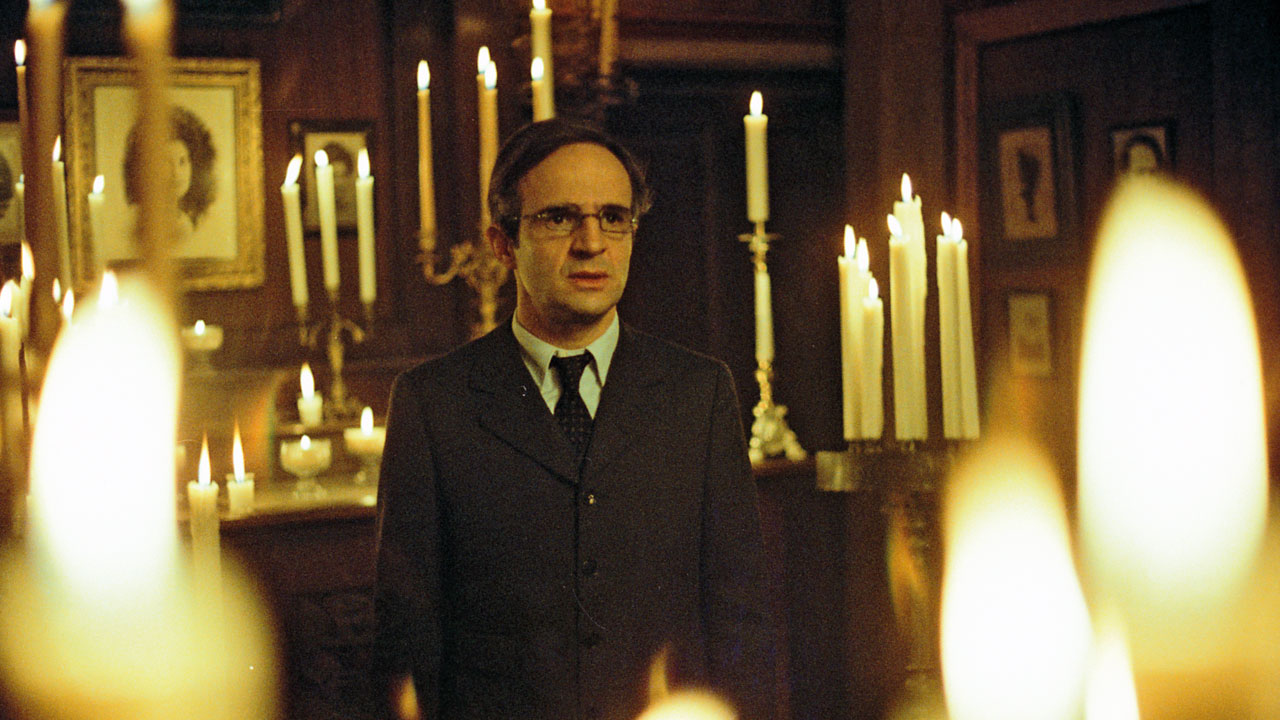 Director

François Truffaut

With

François Truffaut, Nathalie Baye, Jean Dasté, Patrick Maléon

France 1978. 94min

Digital

Certificate

PG

English subtitles
Inspired by two short stories by Henry James, this centres on an obituarist (Truffaut) working for a provincial newspaper in the years after WWI; when he's befriended by a young woman (Baye), she discovers he's profoundly devoted to his late wife. A sombre, sensitive film about attitudes to death and the dead, this is another imaginative exploration of destructive obsession.