UK Premiere: GOLIATH – Playing with Reality: A Virtual Reality Installation
UK Premiere
GOLIATH – Playing with Reality: A Virtual Reality Installation
A virtual reality installation combining stunning visuals with narration by Tilda Swinton.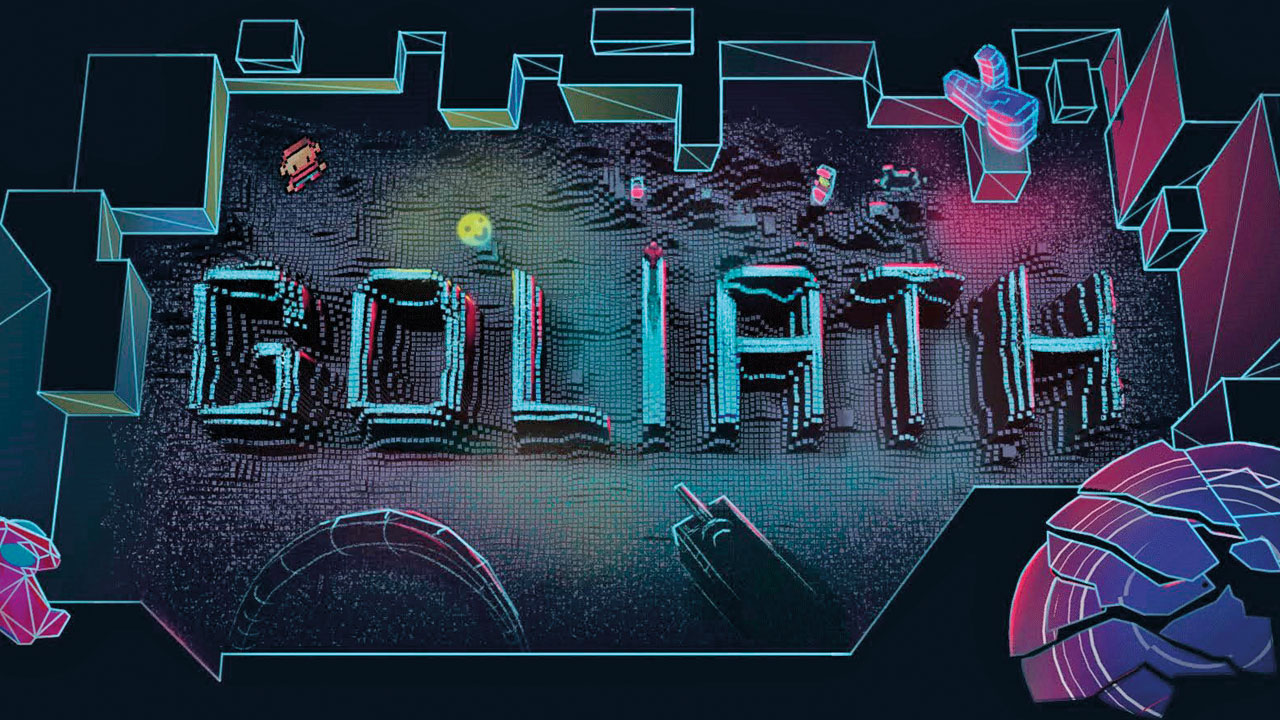 Lead Artists

Anagram, Barry Gene Murphy, May Abdalla

Narrated by

Tilda Swinton

UK-France 2021. 25min
Through mind-bending animation, heartfelt dialogue and mesmerising visuals you can explore the limits of reality via this true story about mental health and the power of gaming. Echo (narrated by Tilda Swinton) guides you through the many realities of Goliath, a man who spent years in mental-health institutions but finds connection in multiplayer games. Weave through multiple worlds to uncover Goliath's poignant story. Winner of the Grand Jury Prize for Best VR Work at the 78th Venice International Film Festival.
Tickets are £5 and should be booked through the BFI box office. Advance booking is recommended to avoid disappointment.
Goliath is designed as a standing experience but can just as well be experienced sitting down. We have stools available, so please do ask a member of the team if you would prefer to sit.
The weight of the headset is approximately 500g.