The Goalkeeper's Fear of the Penalty
The Goalkeeper's Fear of the Penalty
Die Angst des Tormanns beim Elfmeter
Wim Wenders' early gem about a footballer who suddenly leaves a match in Vienna, and changes his life forever.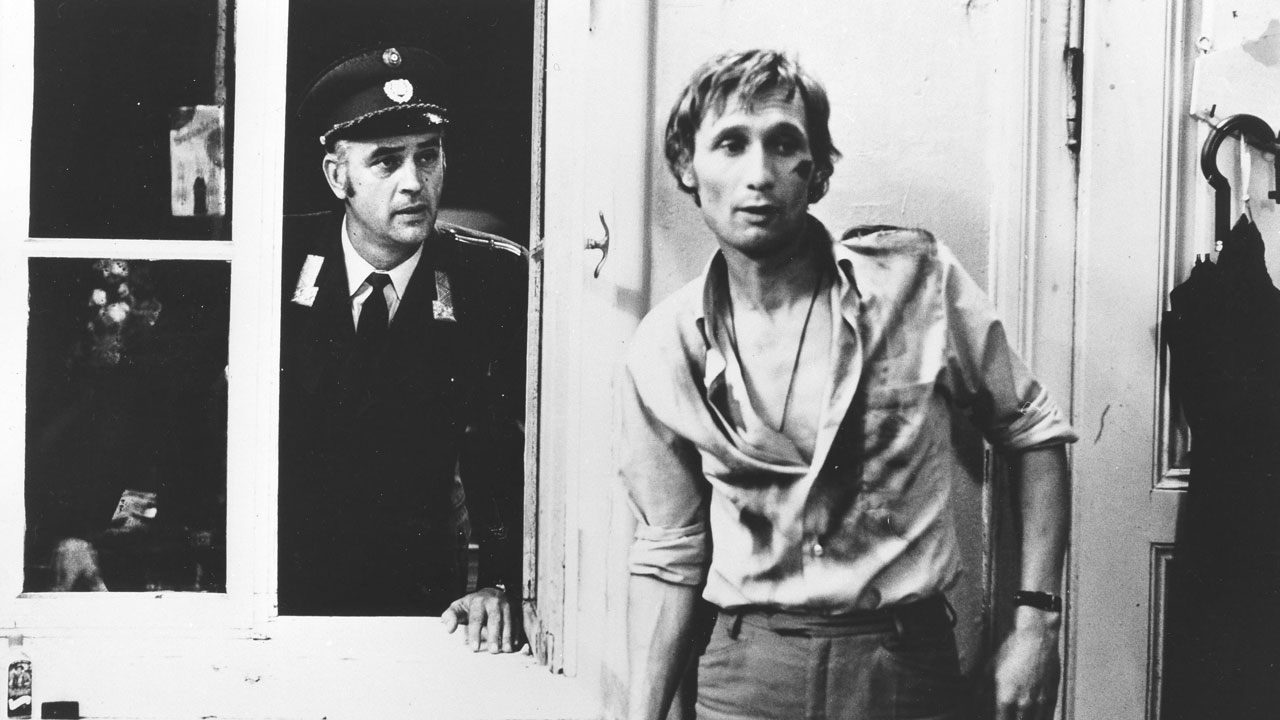 Director

Wim Wenders

With

Arthur Brauss, Kai Fischer, Erika Pluhar

West Germany-Austria 1972. 101min

Digital

English subtitles
Sent off during a match in Vienna, a German goalkeeper (Brauss) leaves the stadium, wanders around the city, visits a cinema and ends up committing a wholly unexpected murder... Wenders – a Bresson admirer with a particular love of Mouchette – follows the Frenchman in refusing to offer psychological explanations for his protagonist's actions, instead allowing Robbie Müller's typically eloquent images to work their magic.
Also available on BFI Player