Girls Like Us
This selection of distinguished wartime shorts and features embraces the everyday reality of a besieged and battered Britain.
Introduction by season curator Stephen Woolley, inspired by the development and making of new release Their Finest (which Woolley produced), also screening alongside the Girls Like Us season.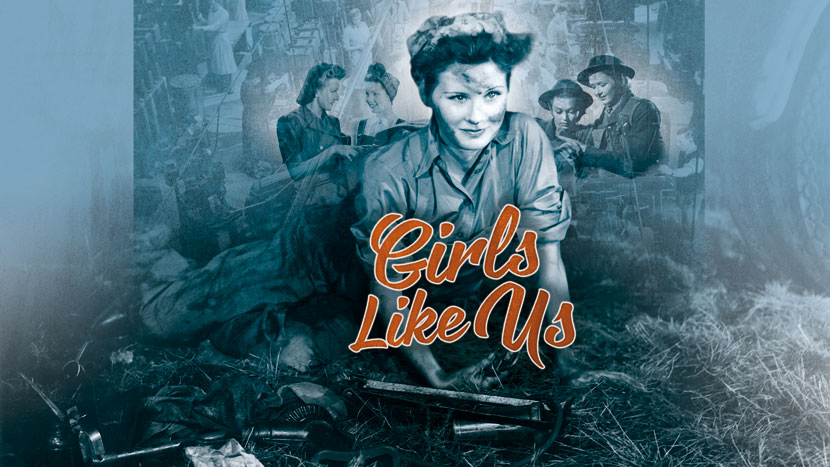 Introduction
Part 1
The Ministry of Information had a big hand in shaping 1940s British cinema. It was firmly stressed that in order to sell their 'propaganda' to women their lives needed to be reflected honestly, authentically and entertainingly. Filmmakers such as Reed, Powell and Pressburger, Asquith and Lean created works that embraced a conflicted society where the class system was in flux and the male-female divide was increasingly blurred by women shouldering the burden of what was once perceived as a man's world. Contemplating a future of either Nazi occupation or a utopian idyll of a classless and sexually equal Britain gave fertile inspiration to emergent women writers, producers and stars, and resulted in some astonishing propaganda movies which, with a female bias, merged stark reality with fiction and fantasy. This body of work also formed the inspiration for both Lissa Evans' novel, Their Finest Hour and a Half, about the making of an MOI feature film during the Second World War, and the new film based on her book, Their Finest, which BFI is also screening alongside the Girls Like Us season.
Stephen Woolley on the inspiration for Their Finest Hour
When I was given Lissa Evans's novel Their Finest Hour and a Half eight years ago, I approached it with enthusiasm. An editor colleague recommended it because it had three elements he knew I would relish: the making of a 1940s British film, an original story and a distinctive London setting. Lissa's jigsaw puzzle of a yarn is told from four perspectives: that of a seamstress, a has-been matinee idol, a Dunkirk survivor and a fledgling scenario writer. Beginning in 1940, just after the disastrous defeat and withdrawal of Allied troops from Dunkirk, the novel paints a portrait of producers, writers and directors scrambling around for ideas for propaganda films dressed up as entertainment. They were under government instruction to inspire an equally confused public, desperate to be amused and distracted from the onslaught of the Blitz, but also cynical and depressed by the likelihood of inevitable defeat.
Harrowing yet utterly hilarious, the book breathes the gallows humour that carried so many through the dark days of the Blitz. How could I possibly resist making a film about a time when movies really were, to coin a title, a matter of life and death?
The Ministry of Information was charged with creating films of "authenticity and optimism to inspire a nation", which may sound like a hypocritical task, but under the auspices of Jack Beddington, head of the MoI's Film Division, it came close to pulling it off. Using such high-calibre filmmakers as Michael Balcon, Powell and Pressburger, Humphrey Jennings, Noel Coward and David Lean, Frank Launder and Sidney Gilliat, Anthony Asquith, Harry Watt, John Grierson, Terence Rattigan, Carol Reed, Alberto Cavalcanti, Leslie Howard, Sidney Box and others, the shorts, documentaries, comedies, dramas and features it produced for a while knocked its American competitors off their British box-office perch.
Beddington's main task - and the challenge to the entirely male film industry hierarchy - was to address the needs and desires of a predominantly working class, disenchanted, under-served and under-respected female audience. The women, it seems, wanted heart-swelling encouragement and entertainment but gave short shift to anything that didn't smell of reality. And since cinema was one of the few propaganda tools available to Churchill's government, some of these movies had also to reach out to American audiences. After the disastrous loss of life in World War I, Americans weren't keen to join another European nightmare. They needed persuading.
Inspired by the richness of this conundrum, the idea of making a film based on the premise of Lissa's book became a reality for me. So to better understand that 1940s world, and in the hope of aiding screenwriter Gaby Chiappe's script and my producing partner Amanda Posey (and later director Lone Scherfig), I decided to view as many British feature films produced and released during the wartime period as possible. I was armed with some great female accounts of surviving the Blitz, including Frances Faviell's memoir A Chelsea Concerto and Barbara Nixon's book of her experiences as an air-raid warden in Raiders Overhead: A Diary of the London Blitz. The excellent Nobody Ordered Wolves by writer/director Jeffrey Dell and The Celluloid Mistress by writer/director Rodney Ackland gave me a contemporaneous window into the industry background.
I was also gifted the phenomenal research Evans compiled for her novel. I had imagined that through years of watching black-and-white British war films on the BBC in the 60s, and reissues in rep cinemas like the Rex Upper St in Islington as a child, I knew what to expect. But I was beguiled, educated and informed by the journey back to a time when national identity was an omnipresent theme and jingoism was surprisingly lighter than in many of the movies that followed the Allied victory.
This is an edited extract from an article by Stephen Woolley that appears in the May 2017 edition of Sight & Sound.
Part 2
In the second part of our season, we feature more writers: Diana Morgan (Go To Blazes), Dorothy Hope and Katherine Strueby (Candlelight In Algeria, Tomorrow We Live), Pamela Bower (Yellow Canary), Lesley Storm (Great Day), and female directors and actors come to the fore.
In a 1938 survey of cinemagoers, American actors dominated the popularity polls. But with the success of British propaganda cinema and its emphasis on female-led stories, in 1946 the stars of Margaret Lockwood, Anna Neagle and Deborah Kerr shone as brightly as those of Ingrid Bergman and Bette Davis. As the Ministry of Information (MOI) continued to reach out to a female audience, more women were given the chance to direct informationals. We also focus on three Powell and Pressburger films that embraced the MOI ethos and highlighted new roles for female actors thereafter commonly portrayed during the war: the European resistance fighter (One of Our Airplanes is Missing), the Women's Land Army Worker (A Canterbury Tale) and an Auxiliary Territorial Service officer's driver (The Life and Death of Colonel Blimp).
WANT MORE?
See all screenings of Their Finest and our seniors' events on WWII cinema.
Coming in part two in May: Yellow Canary, The Life and Death of Colonel Blimp and much more.
Promotional partner

People Power: Fighting for Peace
From 23 March - 28 August 2017 at IWM London
From conscientious objectors of the First World War to modern day marches on Downing Street, Fighting for Peace will tell the stories of protesters over the past century.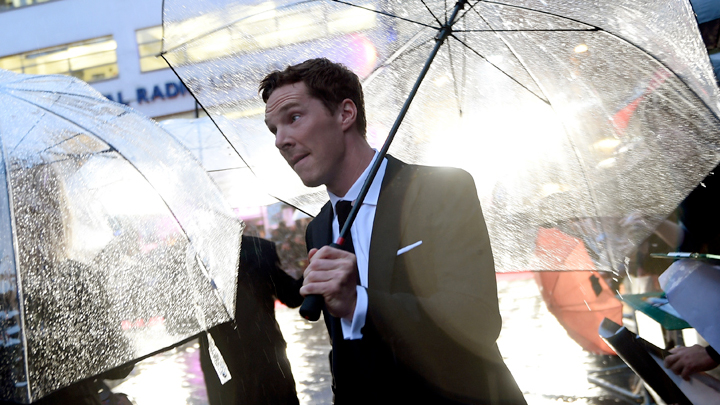 BFI Membership
Join now for priority booking and ticket discounts.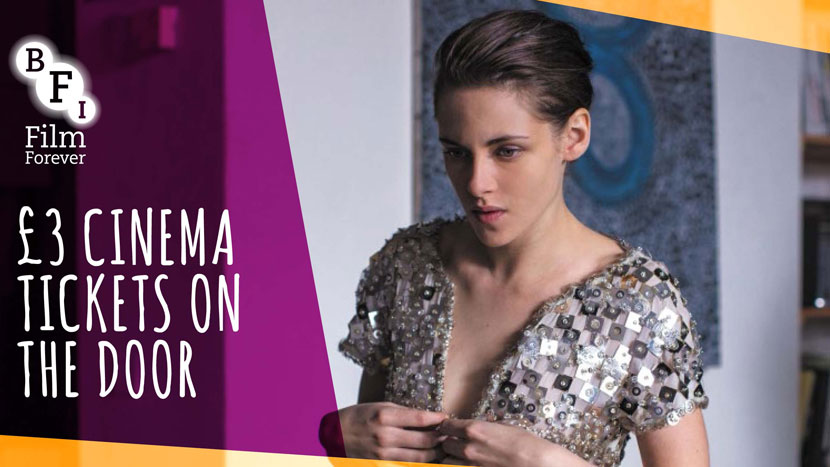 25 and under
If you're aged 16 to 25, head down to BFI Southbank and grab on the door tickets for just £3.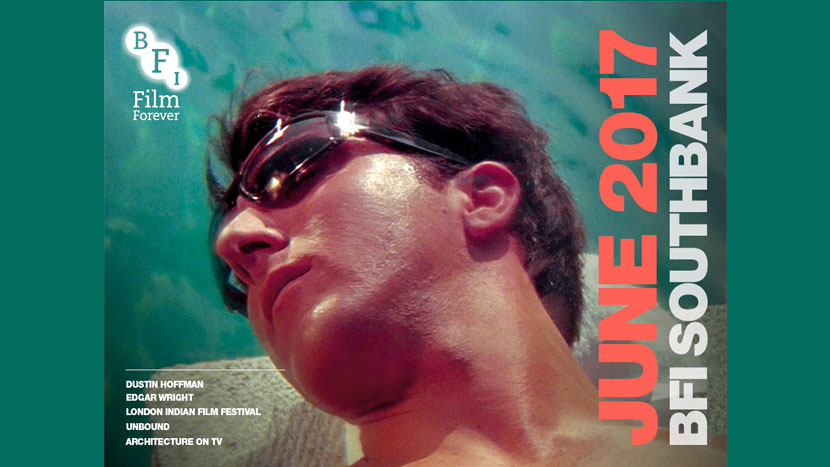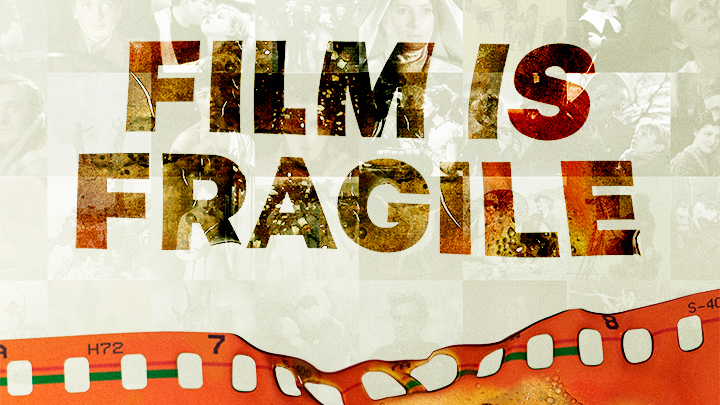 Help protect our nation's film collection.