The Frog + intro by Vic Pratt, Producer, BFI Video Publishing
Projecting the Archive
The Frog
+ intro by Vic Pratt, Producer, BFI Video Publishing
An atmospheric adaptation of crime writer Edgar Wallace.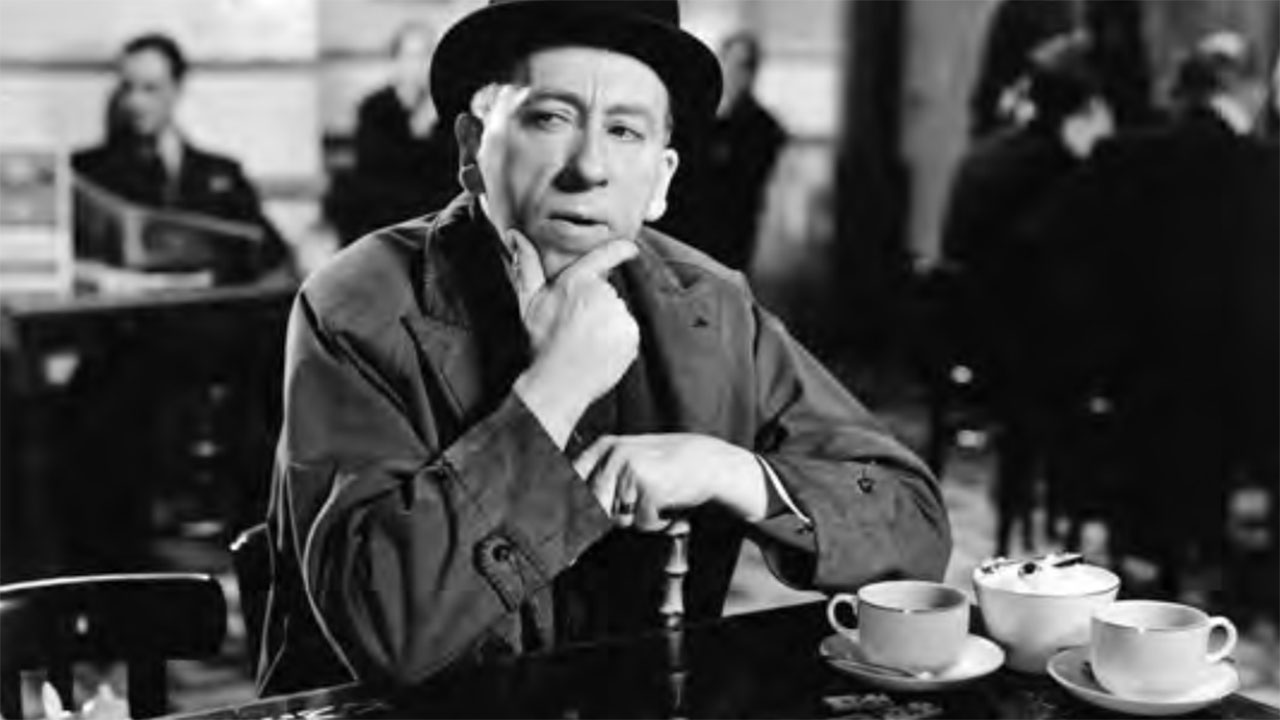 Director

Jack Raymond

With

Gordon Harker, Carol Goodner, Noah Beery, Jack Hawkins

UK 1937. 75min

35mm

Certificate

PG

A BFI National Archive print
In this Edgar Wallace adaptation, Sergeant Elk (a lugubrious Gordon Harker) sets out to unmask the Frog, the evil mastermind heading up a mysterious network responsible for a litany of sensational crimes. Wallace was one of the first British authors to capitalise on the potential of cinema to increase his already considerable celebrity. His luridly titled thrillers depicting shady underworlds remained popular film sources long after his death in 1932. This lavish production boasts a distinguished cast and delivers on all fronts: from romance and exotic cabaret acts, to heaps of tension and a dramatic reveal.