Flash Gordon
Gordon's alive! And back on the big screen where he belongs.
Sadly, due to unforeseen circumstances, Mike Hodges is no longer able to attend the screening on Saturday 7 May.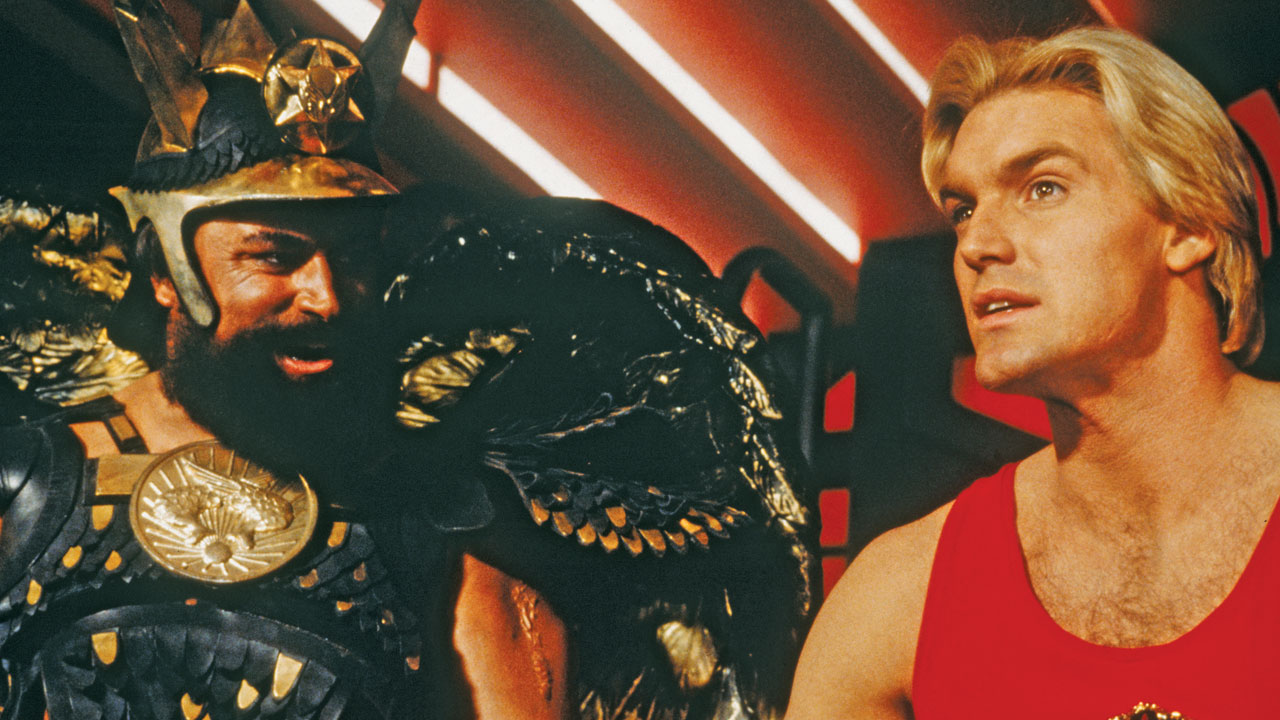 Director

Mike Hodges

With

Sam J Jones, Melody Anderson, Max von Sydow, Timothy Dalton

UK 1980. 111min

Digital 4K (restoration)

Certificate

12A
Alex Raymond's popular comic-strip character bounds on to the screen to heroically save the earth from Ming the Merciless, ruthless ruler of the planet Mongo. Hodges directs with verve and wit, Queen provide the memorable score and Fellini's frequent collaborator Danilo Donati provides ravishing costume and set designs. Packed full of quotable lines, massive cult appeal and an incredibly recognisable cast, Flash Gordon has to be seen to be believed.
+ The Tyrant King: Episode 1: Scarface
Director

Mike Hodges

With

Philip Madoc, Murray Melvin, Candy Glendenning

ITV 1968. 25min
This children's TV serial saw Hodges working with actors for the first time, and his use of rock music anticipates his collaboration with Queen 12 years later in Flash Gordon. Written by Hodges' friend Trevor Preston, the story follows three young people on the trail of a baddie, which takes them all over 1960s London.
Also available on BFI Player