TV Preview: The First Team
+ Q&A with co-writer and director Iain Morris and actors Shaquille Ali-Yebuah and Jack McMullen
The team behind The Inbetweeners turn their hilarious gaze on the world of football.
We regret that Jake Short is no longer able to attend.
Become a BFI Member to enjoy priority booking for all BFI and Radio Times Television Festival events.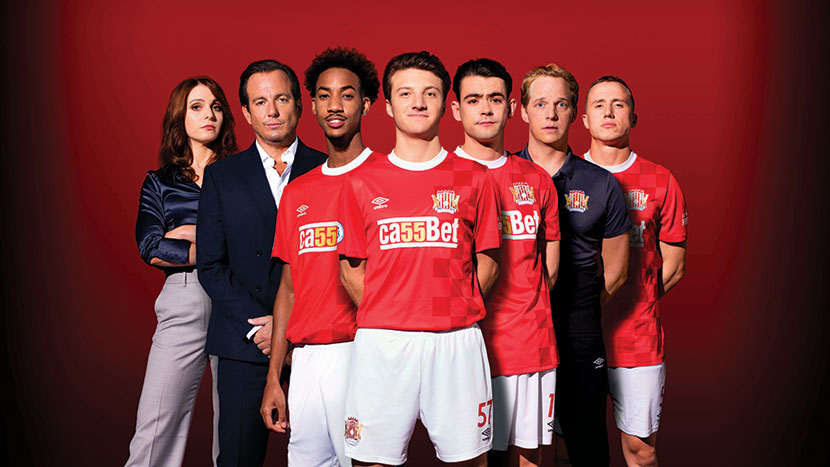 Photograph: Steve Schofield
BBC 2020
Dirs Iain Morris, Damon Beesley
With Shaquille Ali-Yebuah, Jack McMullen, Jake Short, Will Arnett
Eps 1&2 (2x 30min), Total runtime 90min
Created, written and directed by Iain Morris and Damon Beesley (the award-winning duo behind The Inbetweeners), The First Team follows the misadventures of three young football players as they find themselves struggling with their mercurial Italian manager, the team's eccentric American chairman (Arnett), and an ineffectual coach. Make sure you're on the starting team to see what promises to be a massive comedy hit.
Tickets £15, concs £12 (BFI Members pay £2 less, concs £1.60 less)
Tickets on sale to BFI Champions and Patrons Mon 2 Mar 11:30, to BFI Members Tue 3 Mar 11:30, Radio Times readers on Wed 4 March 11:30 and to the public Tue 10 Mar 11:30.
BFI Southbank events and screenings cancelled or postponed
Due to the rapidly evolving COVID-19 pandemic, it is with great regret that we have taken the decision to close BFI Southbank.
Read more about the BFI Southbank closure


Festival calendar