Restoration preview: Dr. Who and the Daleks + Q&A
Restoration preview
Dr. Who and the Daleks
+ Q&A with cast members Roberta Tovey and Jill Curzon, assistant director Anthony Waye, and Jason Flemyng, son of the films' director, Gordon Flemyng
Our heroes must find an antidote to radiation poisoning, and face the dreaded Daleks!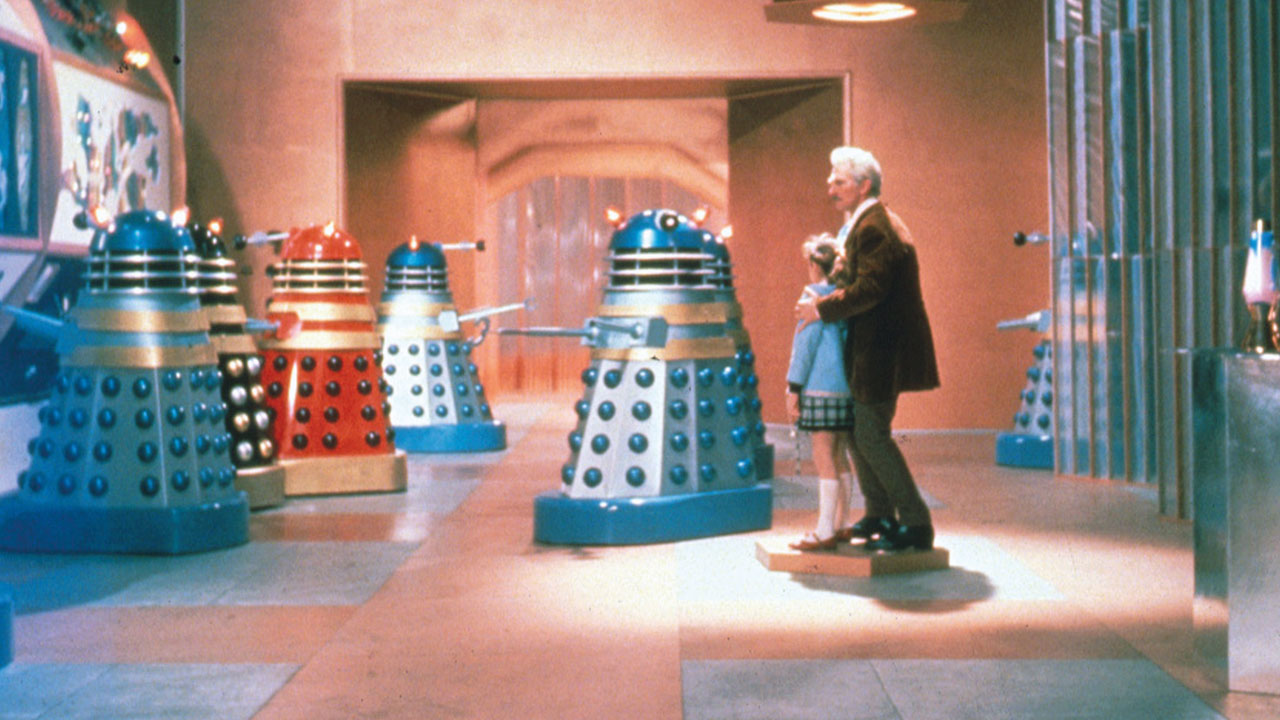 Director

Gordon Flemying

With

Peter Cushing, Jennie Linden, Roy Castle, Roberta Tovey

UK 1965. 83min

Digital (4K restoration)

Certificate

U
A time-travelling scientist and his companions are unwittingly transported to a faraway planet where they're captured by mutant alien creatures, the Daleks. Exposed to radiation sickness, our heroes must help their captors gain access to an antidote but in doing so may put the rest of life on the planet in danger. This spin off, created early on in the life of the popular TV show, allowed viewers to crawl out from behind their sofas and into cinemas to see the Doctor's deadliest enemies.
This screening will be followed by a Q&A including cast members Roberta Tovey and Jill Curzon as well as Anthony Waye (the assistant director of both films) and Jason Flemyng, son of the films' director, Gordon Flemyng. Although the Q&A will take place after Dr. Who and the Daleks has screened, it will include a discussion about Daleks' Invasion Earth 2150 A.D too.
Joint ticket available with Daleks' Invasion Earth 2150 A.D. by calling the Box Office on 020 7928 3232 or in person. £15, concessions £12 (Members pay £2 less).
See more family titles.
Also available on BFI Player