Dream Palace
We celebrate getting back in to the cinema with some of our favourite filmmakers and friends.
'Cinema is limitless, and She isn't going anywhere'
Tilda Swinton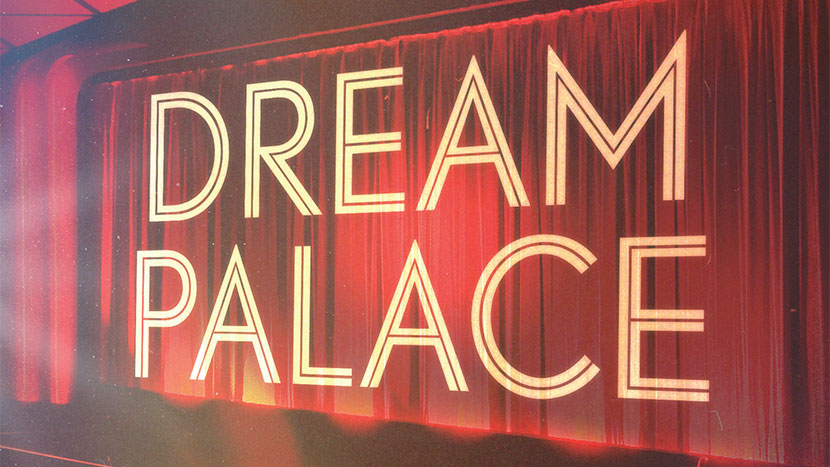 Introduction
If you're reading this there's a very good chance that you're a cinema lover. It's also very likely that you're a lover of cinemas.
The pandemic has been traumatising on so many levels. One of the positives of the lockdown experience was a sense of communities supporting one another. We've been hearing from a rising tide of people who are missing going to the cinema, despite the speculative media narratives around whether or not the global pandemic would be the death of movie-going – something of a wearisome 'old chestnut' for some of us. It's okay to love watching films at home, and thank goodness for streaming platforms – how would we have got through the pandemic without them? Being a movie-lover does not require us to enter a binary state that pits streamers against cinemas. BFI Player is full of amazing films and you can watch them all for a fiver a month. It's not one or the other, it can be both, it can be all. Such was the sentiment around the inevitable impact of COVID-19 upon cinemas, that we witnessed a positive, heartfelt call to arms from the film community. Edgar Wright listed his 40 favourite cinema experiences for Empire magazine, and our own editorial campaign in Sight & Sound, 'My Dream Palace', celebrated the form and our venues. It's a series of love letters to cinemas from an extraordinary cohort of cinema luminaries, designed to celebrate and 'keep a light burning' for cinemas while they're closed. We all want to be back sitting in the dark together, feeling these stories become dreams on the big screen. We want to be back in our 'safe harbours', to borrow Mark Cousins' phrase, and now we can be. The following is a selection of films chosen by participants of our Dream Palace campaign, and some BFI extended family. We asked people to select the film that they would most like to see at BFI Southbank – and what a selection it is! A wonderfully eclectic mix to look forward to. One thing's for sure, they're all going to be glorious to see on our dreamy big screens.
Stuart Brown, Head of Programme and Acquisitions
Want more?
See our Big Screen Classics.
Copy by Justin Johnson with Geoff Andrew, Aga Baranowska, Sophie Brown, Johnathon Parkins and Nick James
In partnership with Sight & Sound

In partnership with Popcorn Shed