Down By Law
Jim Jarmusch's visually stunning comedy-fable mixes film noir, jailbreak movie, and poetic parable.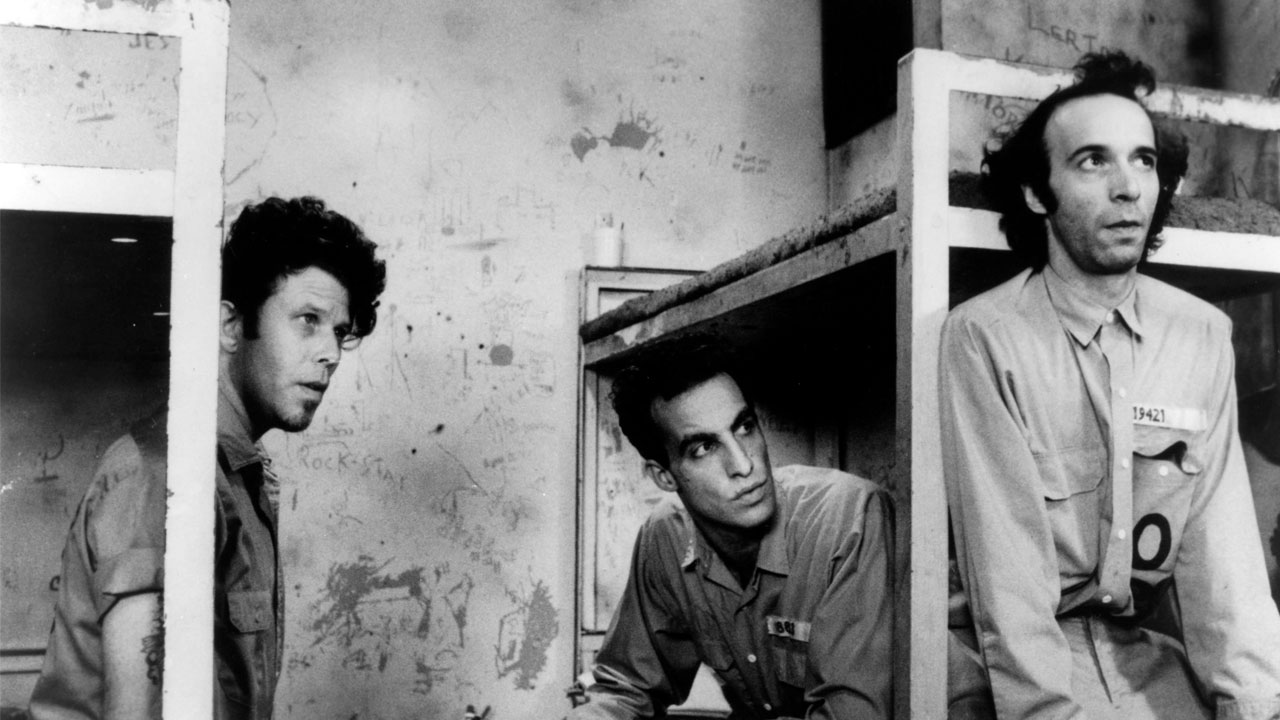 Director

Jim Jarmusch

With

Tom Waits, John Lurie, Roberto Benigni, Nicoletta Braschi

USA 1986. 107min

Digital

Certificate

15
Two hipper-than-thou New Orleans no-hopers share a cell with a garrulously cheerful Italian who, despite their unconcealed contempt, helps them escape to the Bayou. Jarmusch's delicious amalgam of jailbreak movie, noir thriller, deadpan comedy and poetic fable nods to many artists, and Bresson is there in the elliptical narrative, the monochrome compositions, the prison metaphors and the possibility of salvation.