Distant Thunder + Deliverance
Histories of the land
Distant Thunder + Deliverance
Ashani Sanket + Sadgati
In Distant Thunder life changes dramatically for a small village against the backdrop of the Bengal famine, while Deliverance sees a searing story about caste exploitation in rural India.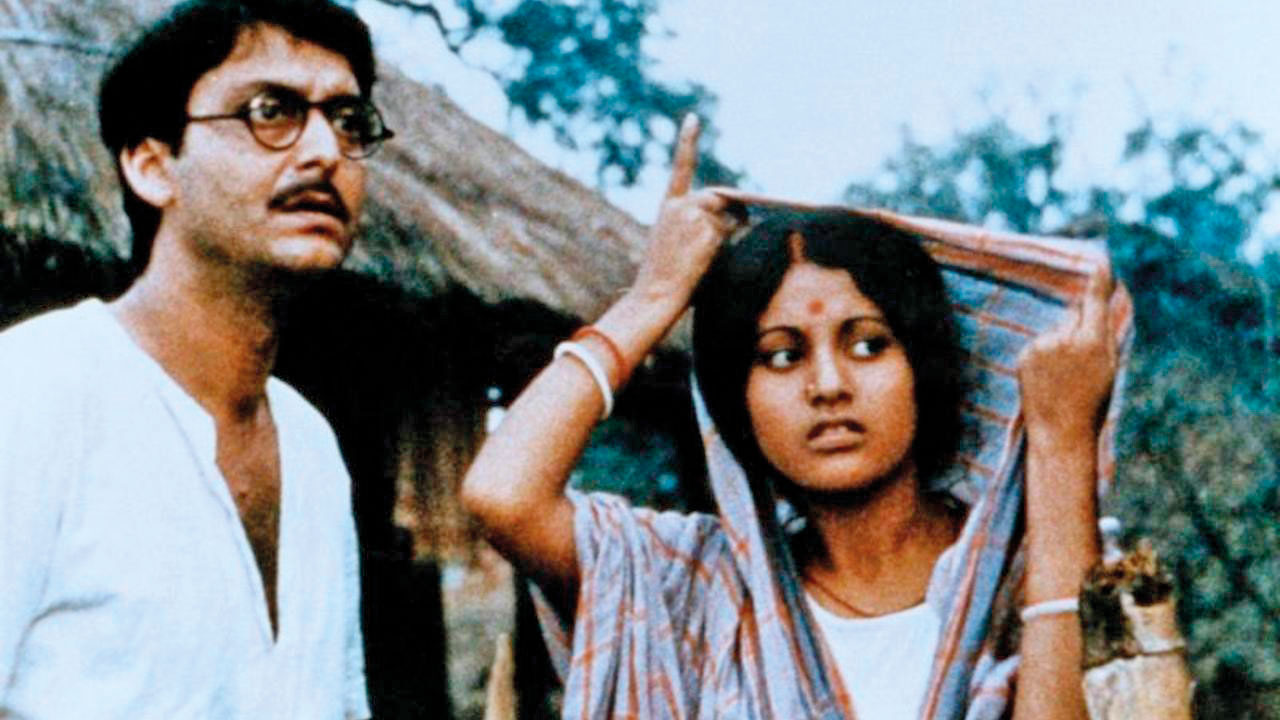 Distant Thunder
Ashani Sanket
Director

Satyajit Ray

With

Soumitra Chatterjee, Bobita, Sandhya Roy

India 1973. 101min

Digital 4K

Certificate

PG
Adapting Bibhutubhushan Bandopadhyay's eponymous novel, Ray returns to the Bengal village during the Second World War, when man-made famine and pestilence killed five million people. With its languid pace capturing the rhythm of village life, the increasing scarcity of grain and prevalence of hunger dramatically shift the film's tone. Seen through the eyes of the village teacher-doctor, the epic scale of human tragedy is all the more palpable through Ray's focus on a microcosm of this world. It's a masterly display of economy in an elegiac film.
New 4K restoration by NFDC – National Film Archive of India.
+ Deliverance
Sadgati
Director

Satyajit Ray

With

Om Puri, Smita Patil, Mohan Agashe

India 1981. 52min

35mm

Certificate

PG
Made for national television in Hindi, Premchand's searing story about caste exploitation in rural India resulted in Ray's bleakest film. Low caste untouchable Dukhi is ordered by an upper caste Brahmin priest to cut trees in the scorching midday sun. Om Puri and Smita Patil deliver powerful performances as the poor villagers.
Print courtesy of the Packard Humanities Institute Collection at the Academy Film Archive.