Marlene Dietrich: Falling in love again
From Europe to Hollywood and back again, the screen's most enduring love goddess still smoulders.
Introduction by season curator Pamela Hutchinson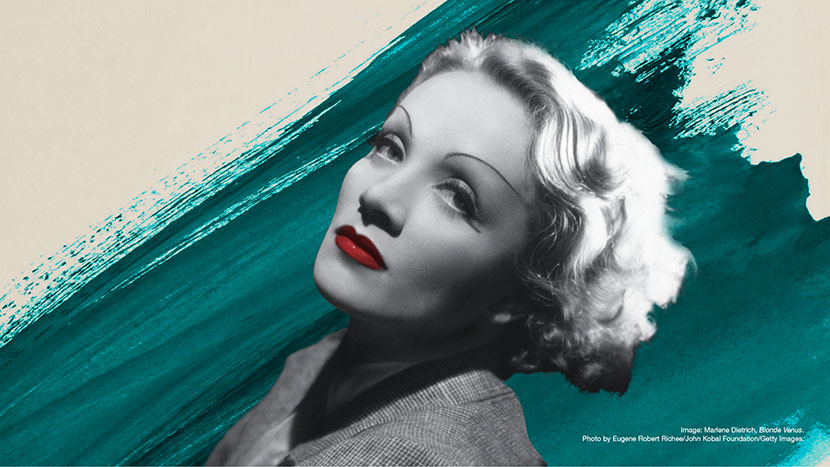 Introduction
'In America, sex is an obsession, in other parts of the world it's a fact'
Marlene Dietrich
Marlene Dietrich first stunned the world as Lola Lola in The Blue Angel, the embodiment of dangerous sexual allure, and for decades she captivated audiences like no one else. Josef von Sternberg, who directed her breakthrough role and more to follow, is lauded as the creator of her intensely fetishized persona, but there's more to Dietrich than blonde waves and artfully lit cheekbones. Resolute in her politics, she refused all overtures from the Nazi regime and returned to her native Germany only to entertain the Allied troops. Her androgynous fashions and mastery of camp sealed her status as a queer icon. We invite you to discover Dietrich before, during and after the Sternberg years, from one of her finest silent roles, to her most compelling appearances in both European and Hollywood cinema. Then finally encounter the legend in retirement, in her own distinctive words.
Pamela Hutchinson
Supported by Classic Movie Hub

Supported by German Kraft Brewery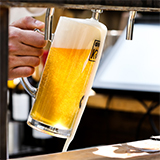 WANT MORE?
See our Big Screen Classics, and our special collection in the BFI Reuben Library.
'Marlene Dietrich at Universal: 1940-1942' will be released on BFI Blu-ray on 18 Jan 2021. The four-disc collection includes Seven Sinners, Flame of New Orleans, The Spoilers and Pittsburgh, all released on Blu-ray for the first time in the UK.