Restoration preview: Daleks' Invasion Earth 2150 A.D.
Restoration preview
Daleks' Invasion Earth 2150 A.D.
The Doctor's greatest foes arrive on Earth to brainwash and dominate the human race.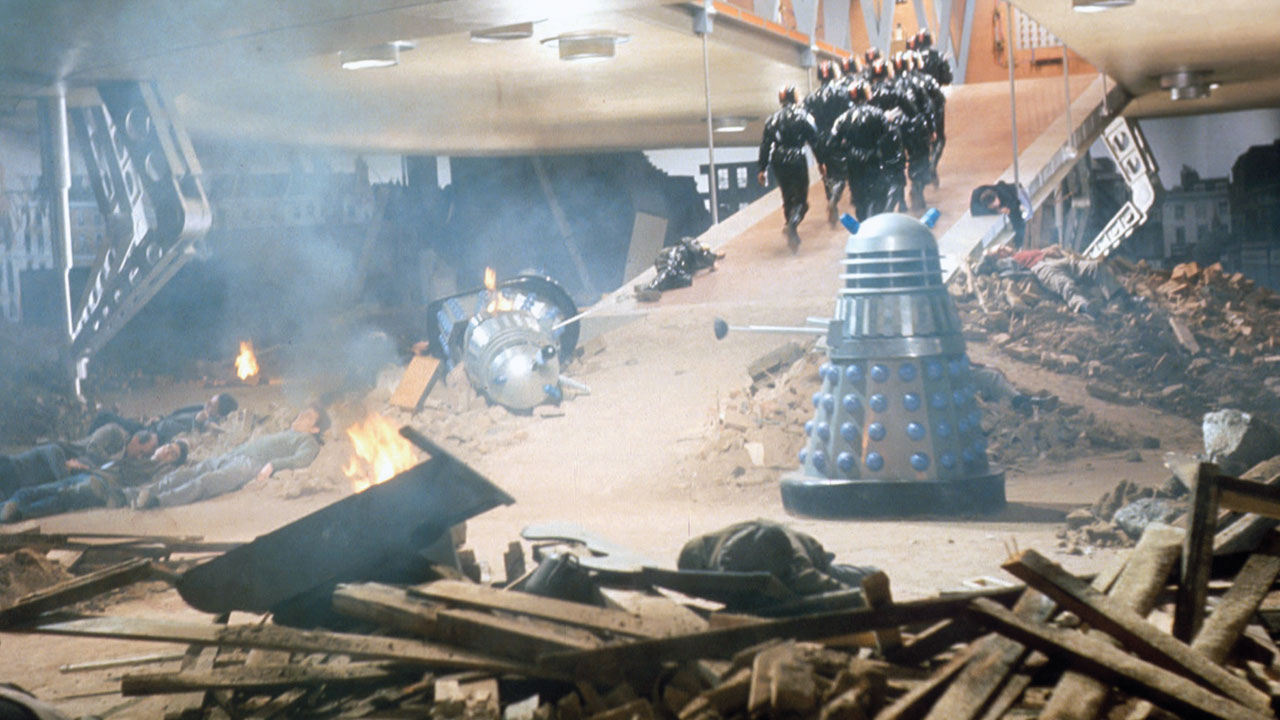 Director

Gordon Flemyng

With

Peter Cushing, Bernard Cribbins, Andrew Keir, Roberta Tovey

UK 1966. 84min

Digital (4K restoration)

Certificate

U
A year after Dr. Who and the Daleks, the Doctor's most persistent foes returned to the cinema, this time arriving on Earth itself having travelled forward in time to 2150. The Daleks brainwash their human prisoners into becoming servile Robomen who do their bidding, while others have formed a resistance movement and try to sabotage their evil plans. A planned third film sadly never materialised, but these two movies thrilled audiences desperate to see their heroes in colour on the big screen.
Joint ticket available with Dr. Who and the Daleks by calling the Box Office on 020 7928 3232 or in person. £15, concessions £12 (Members pay £2 less).
Roberta Tovey and Jill Curzon will be doing a signing following this screening. Pricing to be confirmed.
See more family titles.
Also available on BFI Player