Cracked Actor
A fascinating and intimate documentary portrait of David Bowie made by the BBC.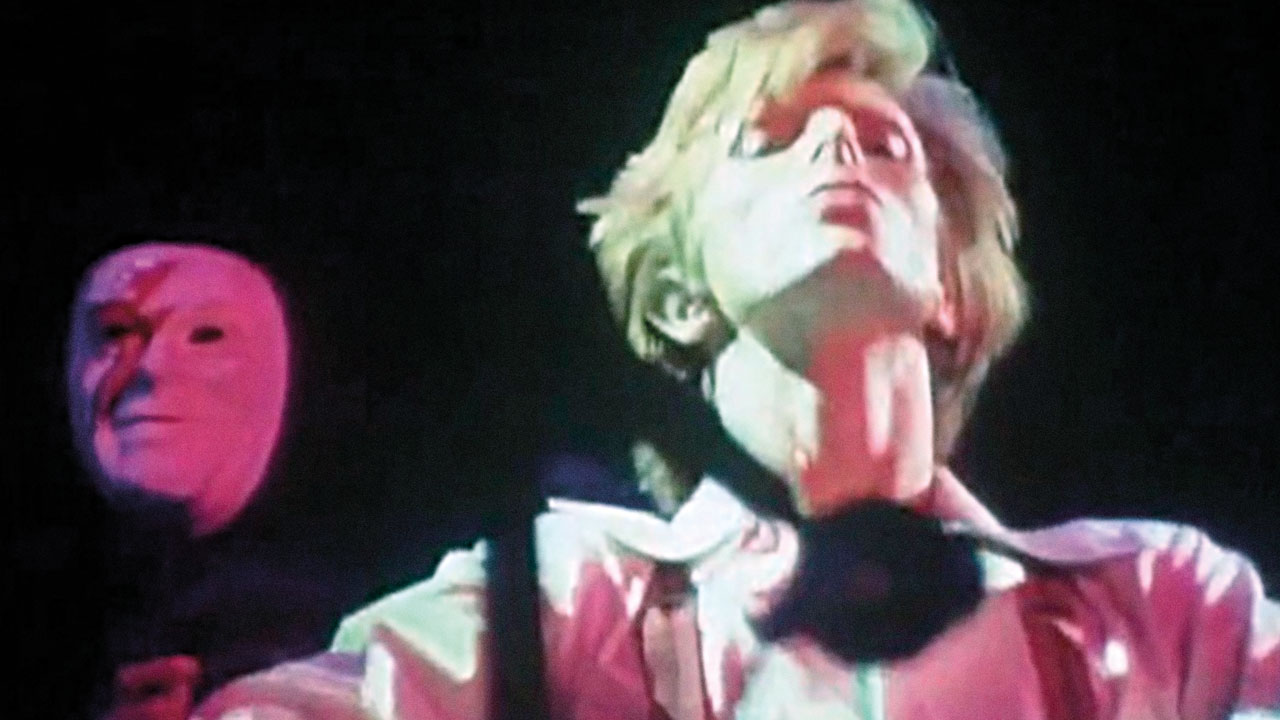 Director

Alan Yentob

Omnibus. BBC 1975. 53min
Bowie is followed across LA by a BBC camera crew for this documentary portrait – the first real glimpse of him for UK audiences since the sudden disappearance of Ziggy Stardust two years prior. A sincere intelligence almost drowning in the heady toxicity of stardom is on show, intercut with footage from the Diamond Dogs tour and studio sessions for Young Americans. But it's the fragile silhouette of a man beneath a black fedora in the back seat of a limo that was to enter Bowie iconography, and inspire the casting of The Man Who Fell To Earth.
+ Oddities
20min
A curated selection of television materials featuring David Bowie, held by the BFI National Archive.
+ Inside Cinema: David Bowie
Little Dot Studios-BBC 2021. 6min
A short video essay exploring Bowie's fascination with the silver screen.