Cow + Q&A with producer Kat Mansoor
Cow
+ Q&A with producer Kat Mansoor
Andrea Arnold turns her trademark intimate, observational lens to a dairy cow.
Andrea Arnold will not be attending due to unforeseen circumstances.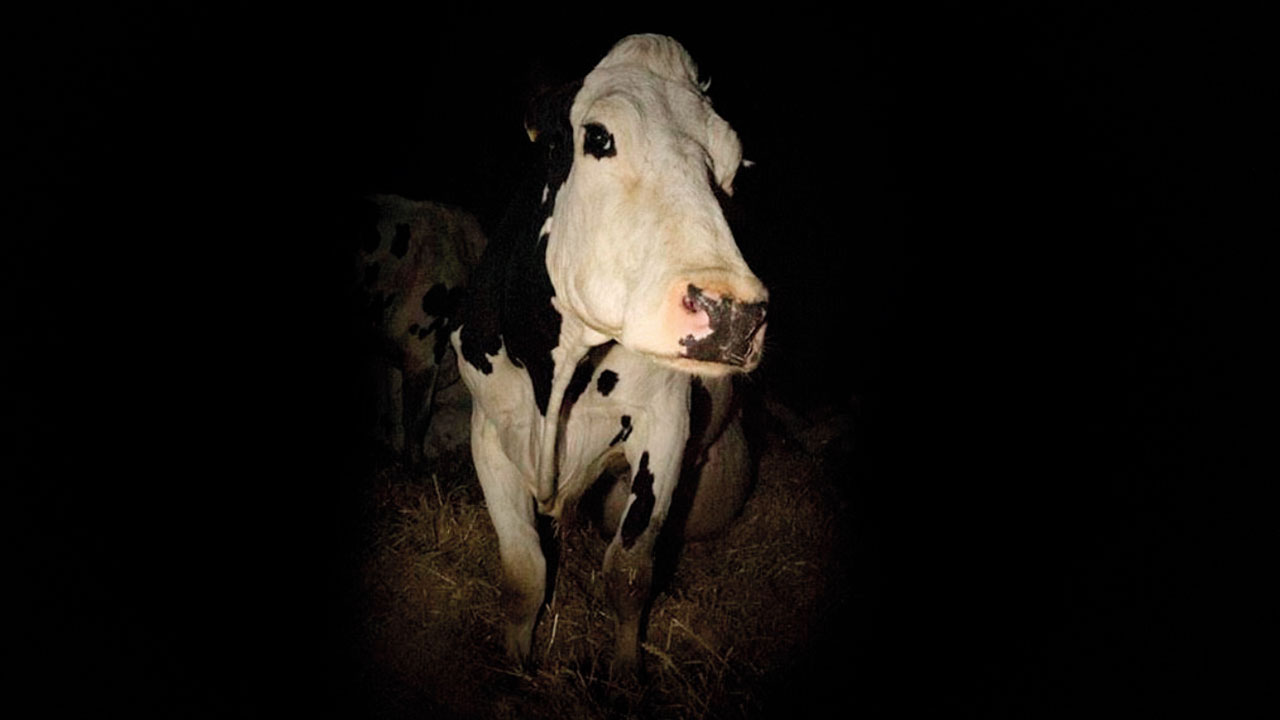 Director

Andrea Arnold

UK 2021. 94min

Digital

Certificate

12A
Academy Award-winning director Andrea Arnold (American Honey, Fish Tank) makes her documentary debut with this compelling and empathetic portrait of a dairy cow on a British farm. It's an up-close and personal journey taking us into all aspects of Luma's life, from roaming with the herd to mating with bulls – the camera constantly at Luma-level. Arnold's step into non-fiction filmmaking remains just as lyrical and involving as her narrative work, while providing a sobering glimpse into the reality of how and where some foods come from. A thought-provoking and potentially radicalising watch.
Please note: contains scenes some viewers may find distressing.