Conscientious Protectors: A Story of Rebellion Against Extinction
Conscientious Protectors: A Story of Rebellion Against Extinction
An engrossing look behind the scenes of Extinction Rebellion's monumental 10-day 2019 protest.
The screening on Monday 1 August will feature a Q&A with director Leigh Bloomfield.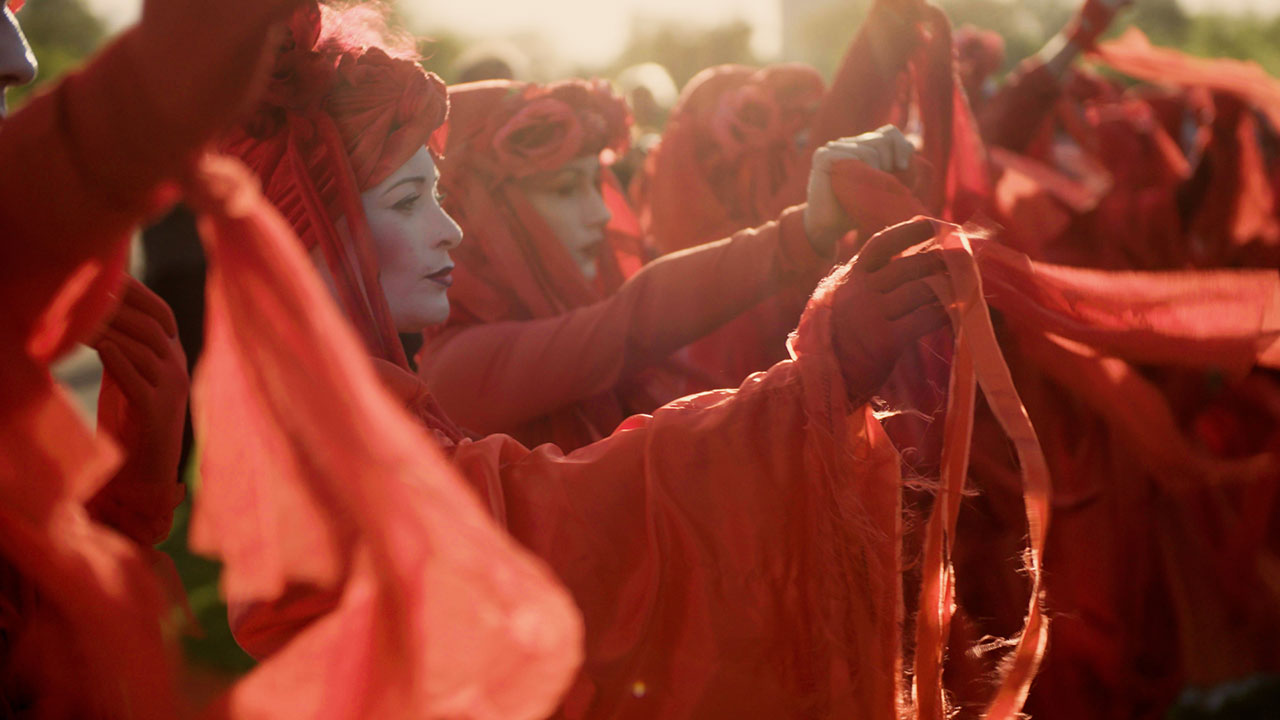 Director

Leigh Bloomfield

United Kingdom 2022. 97min

Digital

Certificate

15

A Demand Film UK release
In April 2019, environmental campaign group Extinction Rebellion, also known as XR, brought central London to a dramatic halt in an attempt to engage the UK Government on climate change. Leigh Bloomfield's documentary, with close access to the Extinction Rebellion founders, and a cast of thousands of protestors (including actor Emma Thompson and Former Archbishop of Canterbury Dr Rowan Williams) reveals how they did it. Multiple cameras sweep through the heart of the protests, witnessing the logistical gymnastics and amusing police liaisons, while also taking small moments to nestle in the hearts of the protesters, exploring their resolve as well.
Kimberley Sheehan, Programmer
Tickets on sale Tue 26 Jul from 11:30 to Patrons and Champions; from 12:30 to BFI Members and from 16:00 to the general public.