The Chess Players + pre-recorded intro by Shabana Azmi
Histories of the land
The Chess Players
Shatranj Ke Khilari
+ pre-recorded intro by Shabana Azmi
Two friends play chess obsessively, seemingly oblivious to the larger political game unfolding around them.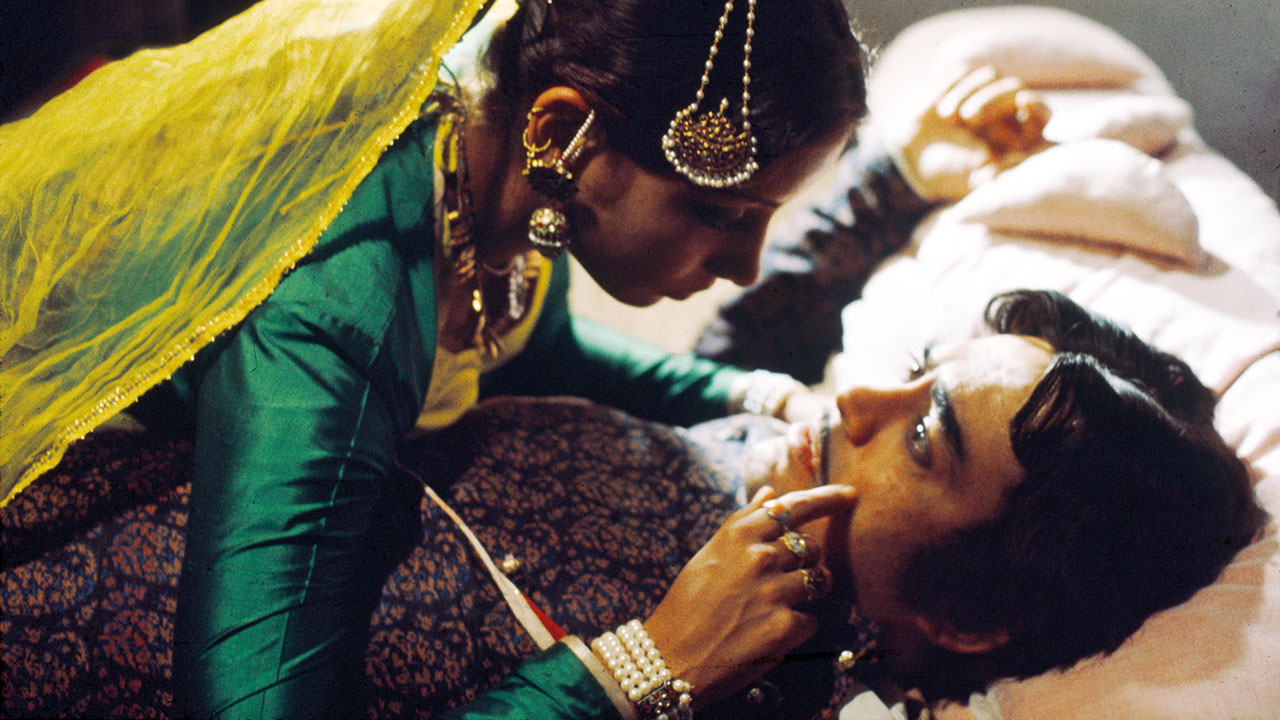 Director

Satyajit Ray

With

Sanjeev Kumar, Saeed Jaffrey, Richard Attenborough, Amjad Khan, Shabana Azmi

India 1977. 113min

35mm

Certificate

PG

English subtitles
Adapting Munshi Premchand's story, Ray once again focuses on two individuals trapped in the vortex of history. Ruling Nawab Wajed Ali Shah, a poet and lover of arts, is ordered to step down by Lord Outram. As that feud plays out on a national stage, two friends play chess, oblivious to the changes taking place around them. Betrayal, on a personal and wider political scale, lies at the heart of this visually dazzling, richly rewarding drama.
Restored by the Satyajit Ray Preservation Project at the Academy Film Archive with funding from the Film Foundation.
Print courtesy of the Academy Film Archive.
See another screening of this film.
To clarify, Teen Kanya / Monihara, The Expedition, The Chess Players, Sikkim, and Two, all screening in the Satyajit Ray season in August, are advertised as restorations from the Academy Film Archive but they are not brand new restorations and are now showing slight signs of wear and tear. We apologise for any disappointment caused.