The Black Dream
Den sorte Drøm
A tragic love-triangle melodrama fit for the supreme Danish diva.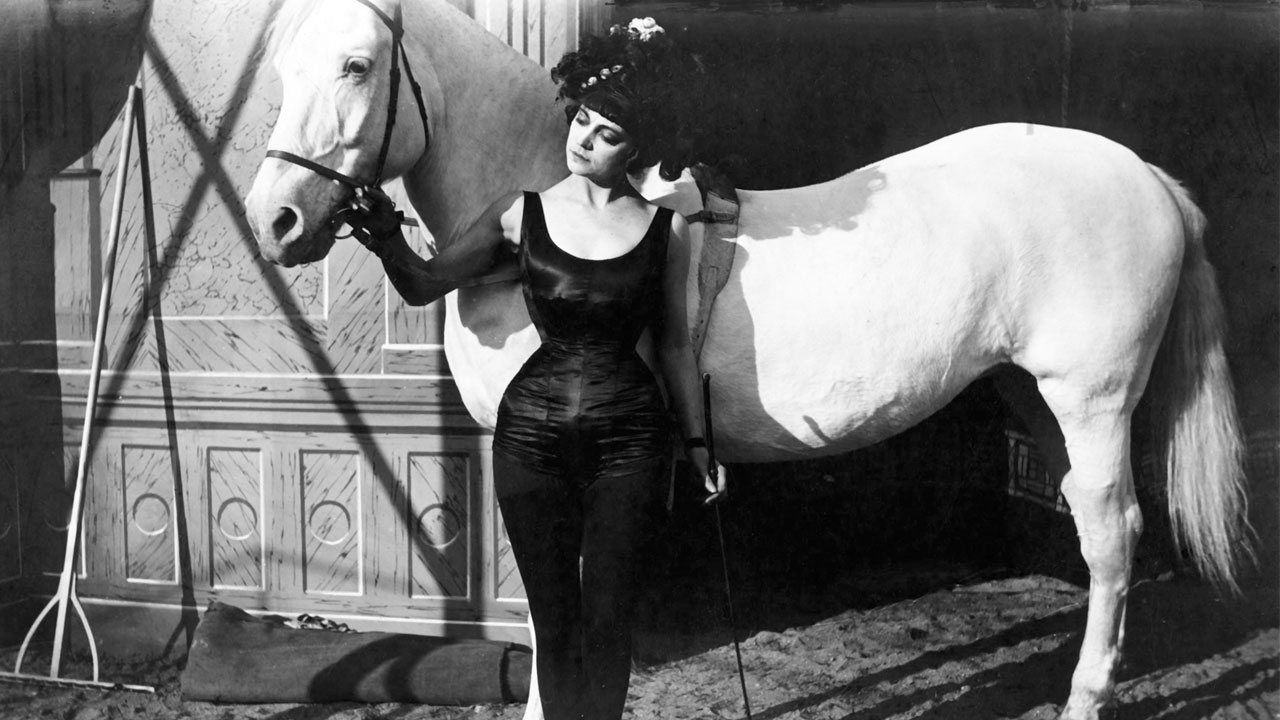 Director

Urban Gad

With

Asta Nielsen, Valdemar Psilander, Gunnar Helsengreen

Demark 1911. 53min

Digital

English subtitles

With live piano accompaniment
In this early role for Nielsen, suited to her mastery of melodrama, she plays Stella, a circus star pursued by two suitors – a handsome count and a creepy jeweller. The Black Dream becomes a high-stakes love triangle as the jeweller's jealousy threatens to destroy Stella's chance of happiness. Just like many of Nielsen's characters, Stella won't go down without a fight.
+ The Film Primadonna
Germany 1913. Urban Gad. 17min (fragment). 35mm
Nielsen plays a movie star with a tempestuous love life.
Restored in 2006, combining materials from EYE Filmmuseum and George Eastman Museum.