The Big City
Mahanagar
This powerful classic sees a middle-class housewife defy expectations in 60s Calcutta.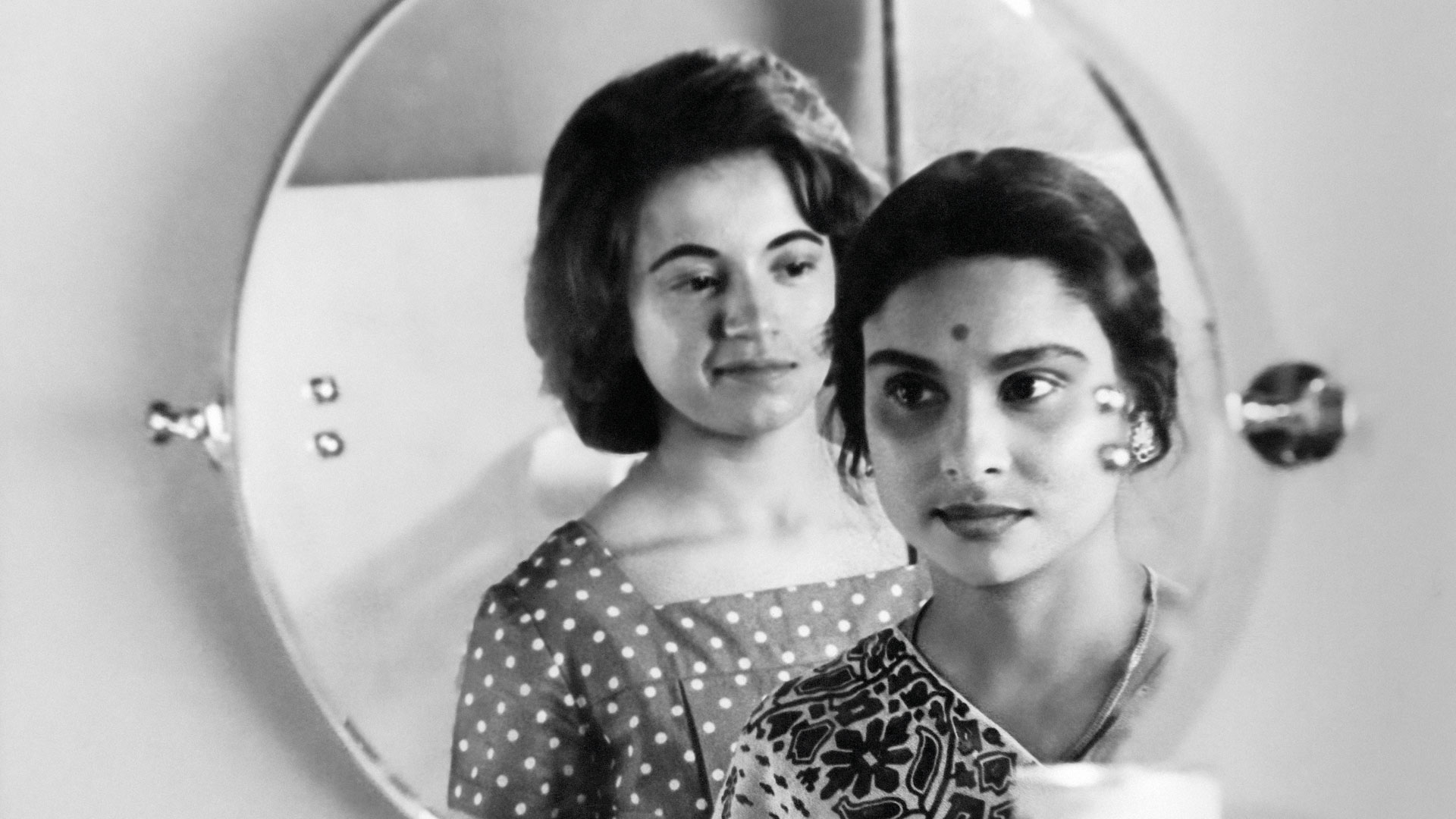 Director

Satyajit Ray

With

Madhabi Mukherjee, Anil Chatterjee, Jaya Bhaduri

India 1963. 135min

Digital

Certificate

PG

English subtitles

A BFI release
Hailed as one of Satyajit Ray's greatest films, The Big City is set in 1960s Calcutta, where gender roles, economic and social values are rapidly changing. Ray's muse Madhabi Mukherjee plays the lead role of Arati, a middle-class housewife who's compelled to take the job of a saleswoman in order to support her family. Her recognition of worker's rights and her own financial empowerment challenges patriarchal attitudes both in and outside the home, and when her Anglo-Indian colleague is sacked she resigns in protest. This powerful, progressive film also marks the debut of Jaya Bhaduri, who would go on to become a leading Bollywood actor.
Sangeeta Datta, Satyajit Ray season programmer
See our Satyajit Ray season.
See our Seniors' matinee + intro on Monday 25 July 14:00 NFT1.
Promotional partner
Beyond Bollywood - The Musical at Peacock Theatre – 24 August to 3 September 2022
Breathtakingly colourful extravaganza, taking audiences on a journey through Indian culture, dance, and music.