Ballet Black + discussion with two of the film's stars, Jacqueline Boatswain and Colin Charles
Ballet Black
+ discussion with two of the film's stars, Jacqueline Boatswain and Colin Charles
A very personal documentary about pioneering Black British dance troupe Ballets Nègres.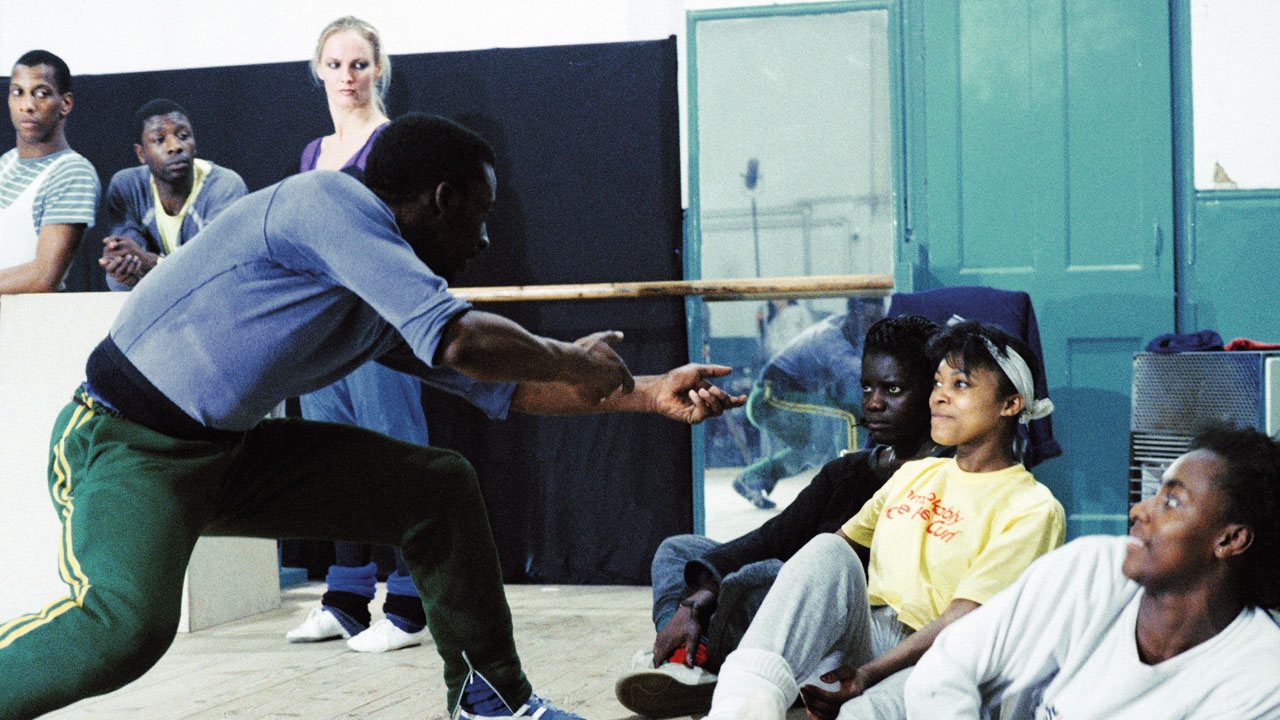 Director

Stephen Dwoskin

With

Jacqueline Boatswain, Colin Charles, Astley Harvey, Joy Richardson

UK 1986. 83min

16mm
Dwoskin's lifelong love of dance culminated in this very personal documentary about the Ballets Nègres, the pioneering Black British dance troupe, founded in London in 1946. Using a wealth of rare archival material and interviews, Ballet Black tells a story about pre-Windrush Black British culture that's still little-known today, as we follow the cast of younger dancers, and witness a reunion party with the older generation.
Also available on BFI Player.