Member Exclusive: Archive Tour
Member Exclusive
Archive Tour
Champions and Members shouldn't miss the chance to come along and see rarely viewed materials and hear from our film restoration experts.
Thursday 27 Jan
10:00-13:00 BFI National Archive, Berkhamsted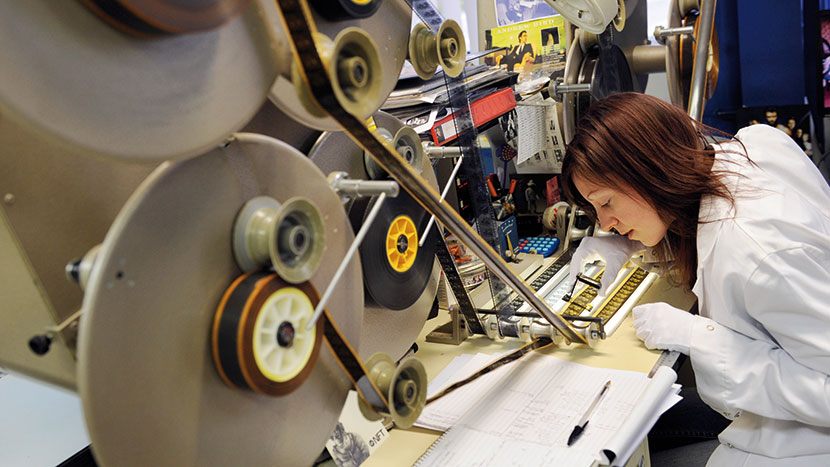 "It was a revelation and a delight to learn about this institution."
Ornan Rotem, BFI Member
"A fantastic morning at the BFI archives - a fun and very informative tour - really impressed by what your colleagues undertake to preserve film today and forever - all this and lunch too!"
Brian Hazell, BFI Champion
"The staff were very knowledgeable and extremely helpful; I could have spent another year there at least!"
Darren Baker, BFI Champion
"Very much enjoyed every second of the event, learning more about the restoration and preservation of film. The staff really knew what they were talking about and their passion for film!"
Gemma Wood, BFI Member
We're delighted to be able to offer these exclusive events once again. See behind the scenes at one of the largest moving-image collections in the world. See rarely viewed film materials and find out from our expert team how films are stored and restored.
The tour takes place at the BFI National Archive in Berkhamsted, lasts approximately 2.5 hours followed by light refreshments, and costs £25 each.
Places are strictly limited and subject to ballot, so please complete our online form by midnight on 12 December to be in with a chance to come along. We'll be in touch by 15 December to let you know if you got lucky and to take payment from those who do.
Please be aware that tickets to these events are not refundable, exchangeable or transferable.