Les Anges du péché
Angels of Sin
Bresson's remarkable feature debut about nuns trying to 'save' women prisoners, preceded by his rarely seen early (comic!) short.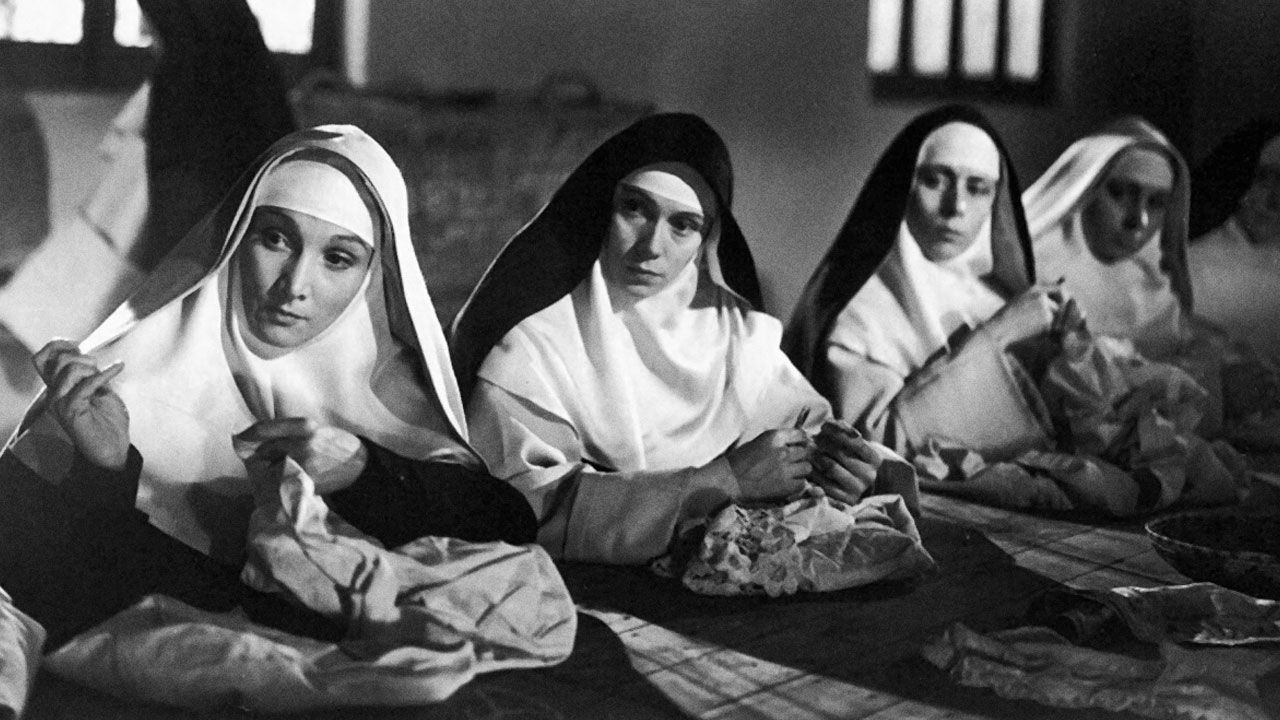 Director

Robert Bresson

With

Renée Faire, Jany Holt, Sylvie

France 1943. 96min

35mm

English subtitles
Bresson's remarkable feature debut, with dialogue by Jean Giraudoux, concerns a group of nuns (based on the Sisters of Béhany) devoted to rehabilitating women just out of prison, particularly a novice bent on 'saving' a determinedly unrepentant woman. Their encounter juxtaposes spirituality and sensuality to beguiling effect, the undercurrents of eroticism enhanced by the rapturous monochrome camerawork of Philippe Agostini.
+ Affaires publiques
Director

Robert Bresson

With

Béby, Andrée Servilanges, Marcel Dalio

France 1934. 23min

English subtitles
Bresson's rarely seen and somewhat surprising early short, 'a crazy comedy' (as he himself described it) 'about three days in the life of an imaginary dictator, played by a well-known clown of the period called Béby.'
Please note: The film author asks you to excuse the fact that he agreed to cut certain scenes from this film. It was his first film. Three songs were judged to be too extravagant and their elimination brought about the mutilation of the film. He requests your understanding.