TV Preview: Afterlife Season 3 + Q&A with Ricky Gervais, Penelope Wilton and Diane Morgan
TV Preview
Afterlife Season 3
+ Q&A with Ricky Gervais, Penelope Wilton and Diane Morgan
The third and final series of this much loved show with Ricky Gervais and cast.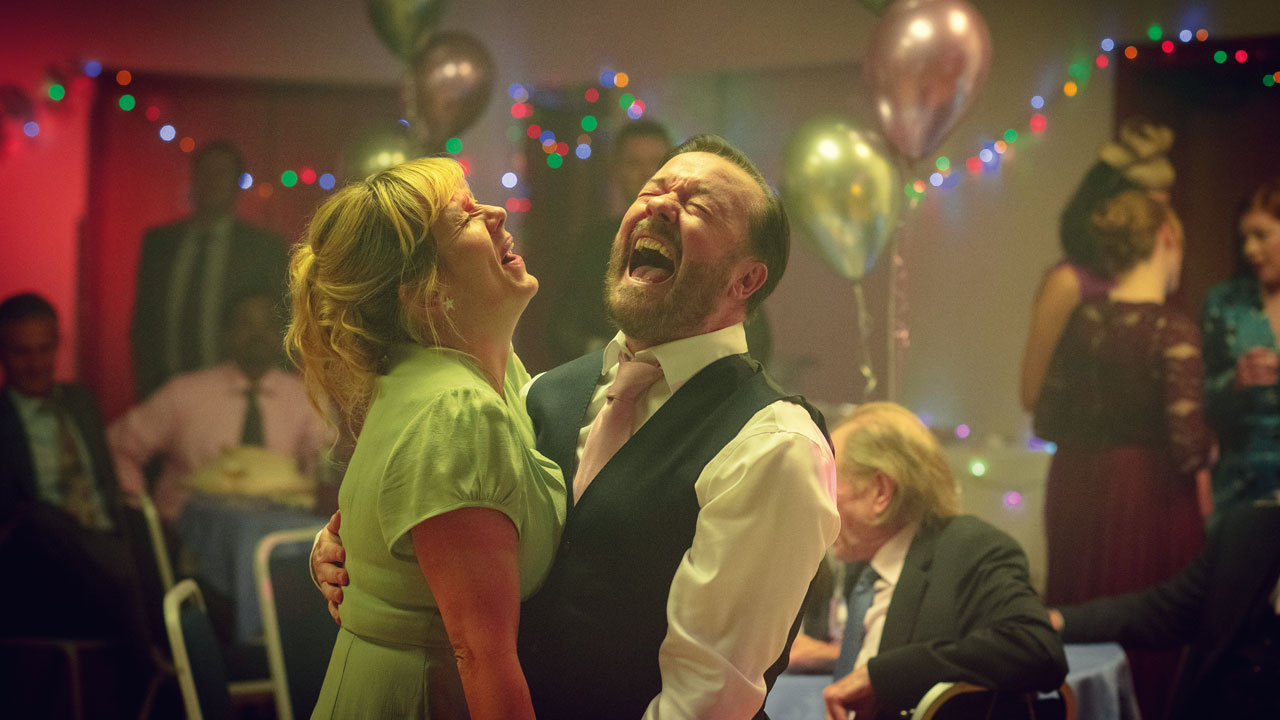 Director

Ricky Gervais

With

Ricky Gervais, Penelope Wilton, Diane Morgan

Netflix-Derek Productions 2022. Episode 1 & 2, total running time 44min
Afterlife, one of Netflix's top-rated shows worldwide, is back, and it's the first time that Ricky Gervais has agreed to a third series of anything. We've watched Tony (Gervais) navigate the enormously painful loss of his wife and attempt to rebuild his life, and we've met some beautifully drawn and quirky characters along the way – played to perfection by a brilliant supporting cast. Join us for a preview of the first two episodes from the final season and hear from Gervais and the cast as we attempt to resolve the major unanswered question: will Tony ever really find happiness?
Tickets £15, concessions £12 (Members pay £2 less).
We are delighted that joining Ricky Gervais for the panel discussion will be cast members Penelope Wilton and Diane Morgan.