Access / Direct Speech
Access enabled communities of interest to define and express themselves by speaking directly, shifting the balance of power and altering the processes of mediation previously brought by 'television professionals'.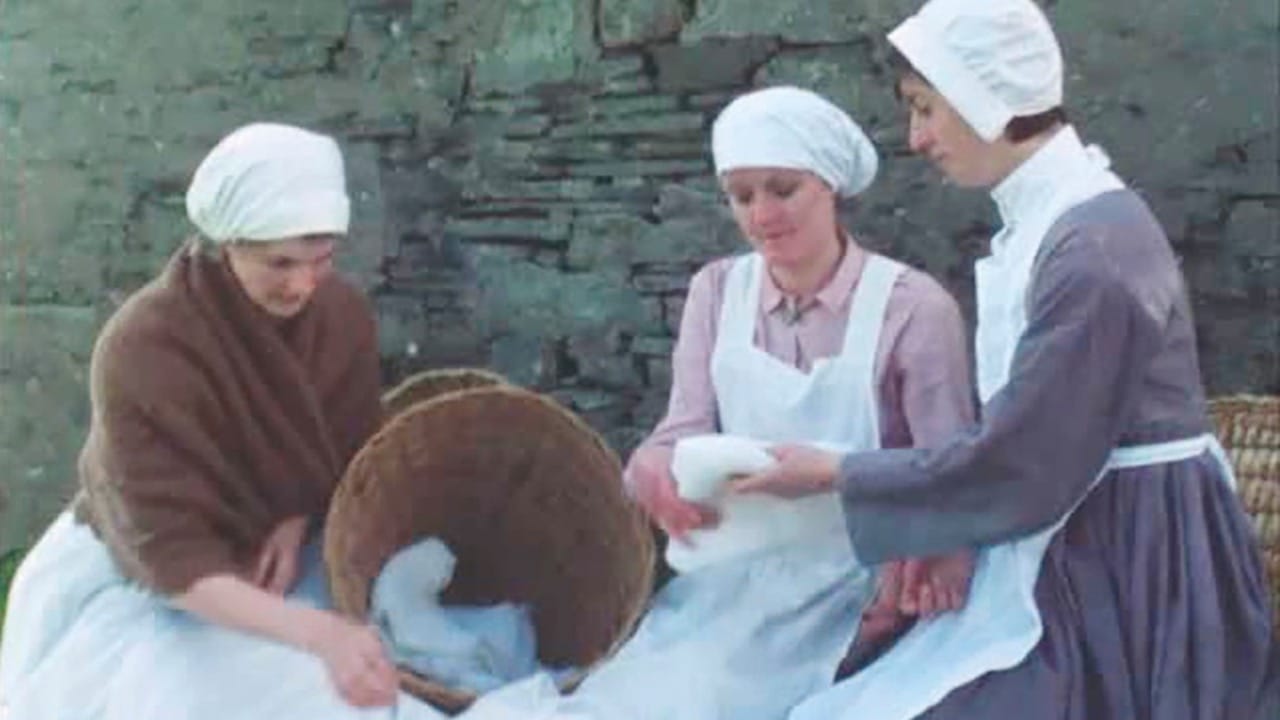 Image: National Library of Scotland Moving Image Archive
Total running time 125min
The Work They Say is Mine
Director

Rosie Gibson

Channel 4 1986. 52min
The People to People strand which followed the BBC's Open Door, placed emphasis on marginalised and voiceless communities in Britain and abroad. Although the new channel had no specific commissioning department for programmes made by or for women, there were current affairs series and individual feminist programmes such as The Work They Say is Mine and Women of the Rhondda. Rosie Gibson's The Work They Say is Mine made collaboratively with women of the Shetland Islands uses interviews, songs and dramatization to imaginatively present the restrictive role women have had to overcome – across centuries – in the highly proscribed culture of these rugged and idyllic islands.
+ Women of the Rhondda
Director

Esther Ronay

1972. 20min
Women of the Rhondda, one of the first feminist films shot in the UK, was made collectively in 1972 and shown as part of the Women Direct series on The Eleventh Hour in 1985. It draws on oral history methods to present a radically new representation of labour from the perspective of working-class women.
+ Face of Our Fear
Director

Steve Dwoskin

Channel 4 1992. 55min
Acclaimed underground filmmaker Steve Dwoskin made Face of Our Fear for the launch of Channel 4's season Disabling World in 1992. Using clips from a range of historical feature films to synthesise many of the dehumanising aspects attributed to the disabled by the media, Dwoskin set out to find a new image of disability, 'not to have one made for us'. In the process, he created a truly remarkable film.