Your Name
Kimi no Na wa
Teenagers Mitsuha and Taki haven't met but find their lives intertwined after the arrival of a comet in this emotionally charged anime.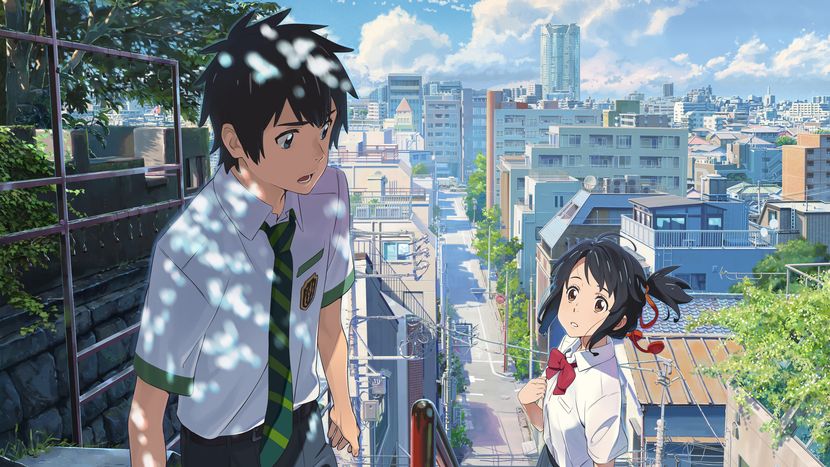 Dir-Scr Makoto Shinkai
Prod Genki Kawamura, Katsuhiro Takei
With Ryunosuke Kamiki, Mone Kamishiraishi
Japan 2016
107min
UK Distribution Anime Limited
These members of the filmmaking team are expected to attend the festival:
Makoto Shinkai, Director
See the full list of visiting festival guests. Please note that we can't guarantee guest attendance at any particular screening.
Two teenagers' lives are changed forever when the first visible comet for a thousand years approaches Japan. Mitsuha lives in a rural area and longs to leave, whilst Taki waits tables in Tokyo when he's not studying. Despite never having met, they both begin to dream about each other, imagining that somehow they have exchanged bodies and are existing in parallel lives. As this phenomenon continues, they start communicating with each other via messages left on smartphones and resolve to meet to make sense of what is happening to them. Despite the fun body-swap vibe that our heroes initially experience, a dark journey lies ahead.
Considered by many as the heir to Miyazaki, Makota Shinkai (5 Centimeters Per Second, The Garden of Words) proves himself to be a master of precise, beautifully observed animation, with every scene rich in detail. As a writer, he delivers an emotionally-charged story, cleverly balancing contemporary feel, traditional influence and sci-fi elements, which keep the viewer enthralled as the drama moves towards its awe-inspiring conclusion. This is a thought-provoking, mature work by one of Japan's finest filmmakers. And it marks the first time an animated film has appeared in our Official Competition.
Justin Johnson
Image gallery