Headline Gala
Snowden
NSA whistleblower Edward Snowden is given the Oliver Stone treatment in this thrilling dramatic examination of international surveillance, starring Joseph Gordon-Levitt.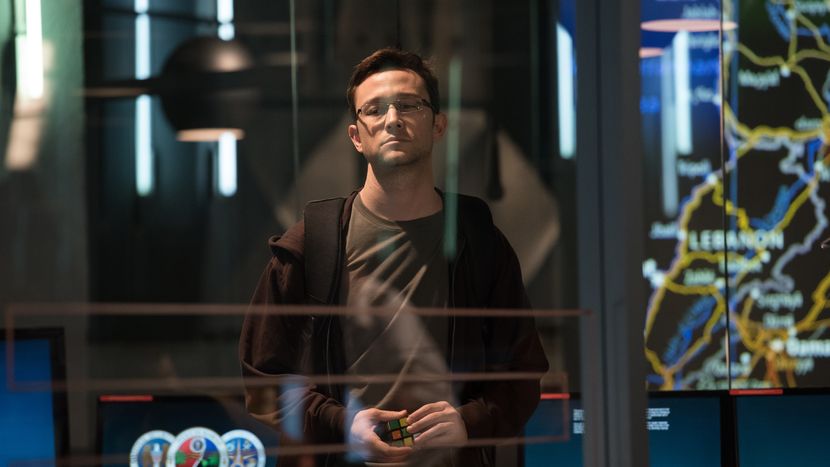 Dir Oliver Stone
Prod Moritz Borman, Eric Kopeloff, Philip Schulz-Deyle
Scr Kieran Fitzgerald, Oliver Stone
With Joseph Gordon-Levitt, Shailene Woodley, Melissa Leo, Zachary Quinto, Tom Wilkinson, Scott Eastwood
USA-Germany 2015
134min
Sales Wild Bunch
These members of the filmmaking team are expected to attend the festival:
Eric Kopeloff, Producer; Joely Richardson, Cast; Oliver Stone, Director
See the full list of visiting festival guests. Please note that we can't guarantee guest attendance at any particular screening.
Oliver Stone is an agile and compulsive hacker of official histories, a director who digs deep under the surface of what we are told and asks the big questions about why we are told it. The truth, how it gets framed and who frames it are central preoccupations in his films. So his interest in Edward Snowden – 'soldier, fugitive, patriot, spy, hacker, traitor, hero' – is both logical and compelling. Rippling with paranoia, Snowden is a super-charged political thriller opening with the titular subject (Joseph Gordon-Levitt) in a hotel room in Hong Kong, preparing to blow the whistle on covert surveillance programmes run by the NSA and other intelligence agencies. His collaborators are documentarian Laura Poitras (Melissa Leo playing the director of Citizenfour, LFF2014), activist journalist Glenn Greenwald (Zachary Pinto) and later, The Guardian's Ewen MacAskill (Tom Wilkinson). In parallel, the film charts Snowden's rise as an intelligence operative and the development of his romantic relationship with Lindsay Mills (Shailene Woodley), with the tension anchored by a single line of enquiry 'why?'. This probing instalment in Stone's ongoing interrogation of systems of power concludes with a particularly prescient answer to its central question – one that casts a dark shadow over the current US presidential race – delivered by Snowden himself.
Clare Stewart
Image gallery