Prince Charles Cinema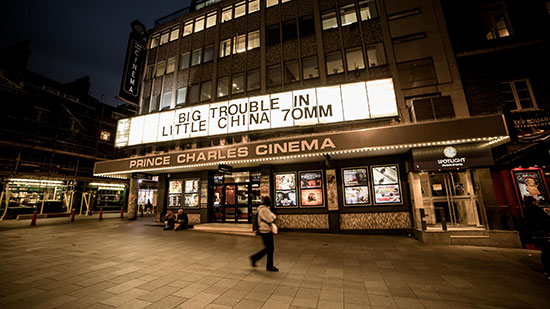 Photograph: © Nicole Engelmann Photography
7 Leicester Place
London WC2H 7BY
020 7494 3654
Tickets can only be purchased through the BFI London Film Festival website, in person at BFI Southbank or by calling 020 7928 3232.
Access information
Regrettably Prince Charles Cinema is not currently accessible to wheelchair users. We endeavour to help wheelchair users who are able to take the stairs assisted or unassisted, but we ask that customers who require help up and down the stairs kindly get in touch with us in advance, so we can discuss their specific needs and make their visit as comfortable as possible.
Payments
We currently do not accept contactless payments for any BFI ticket purchases in person. We apologise for any inconvenience this will cause.