My Golden Days
Trois souvenirs de ma jeunesse
Mathieu Amalric's everyman hero revisits all his yesterdays, and especially his lost loves, in Arnaud Desplechin's elegant, haunting essay on love, youth and memory.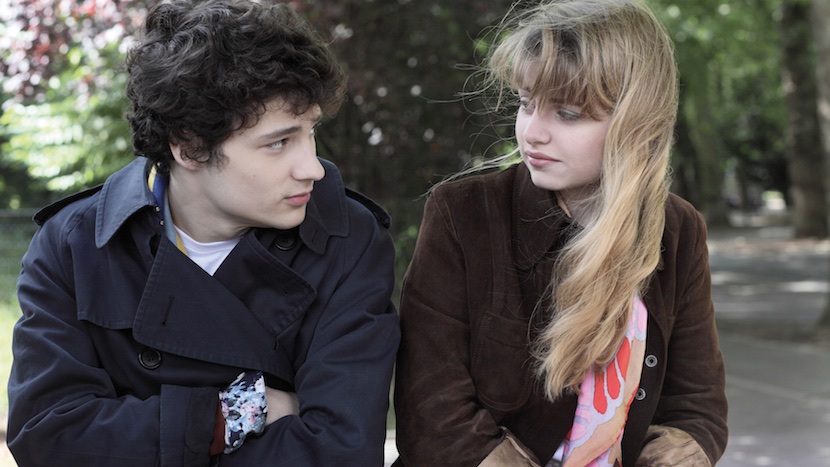 Director Arnaud Desplechin
Producer Pascal Caucheteux
Screenwriters Arnaud Desplechin, Julie Peyr
With Quentin Dolmaire, Lou Roy-Lecollinet, Mathieu Amalric
France 2015
123 mins
UK distribution New Wave Films

In Arnaud Desplechin's elegant quasi-prequel to his 1996 film My Sex Life... Or How I Got Into an Argument, anthropologist Paul Dédalus (Mathieu Amalric) returns from a posting in Tajikistan to look back over the decisive episodes of his youth. He remembers a perilous trip to the USSR, his fractious relationship with his parents and most of all, his high school amours and a long, complex cat-and-mouse game with the beautiful, mercurial Esther. Fragmented, slippery, allusive and haunting – and marked throughout by Desplechin's distinctive wit and insight – My Golden Days is a mature essay on youth, love and memory. Fabulously shot by Irina Lubtchansky, it features superb career-making performances from its young leads – Quentin Dolmaire as young Paul, and Lou Roy-Collinet as Esther. Echoes abound of the French New Wave's explorations of young love, but above all, this is an idiosyncratic, highly personal offering from one of France's most individual directors.
Jonathan Romney
Image gallery