Hand Gestures
Il gesto delle mani
A visually engrossing observational study of an Italian artist and his craftsmen in the process of creating a bronze sculpture in an historic Milanese foundry.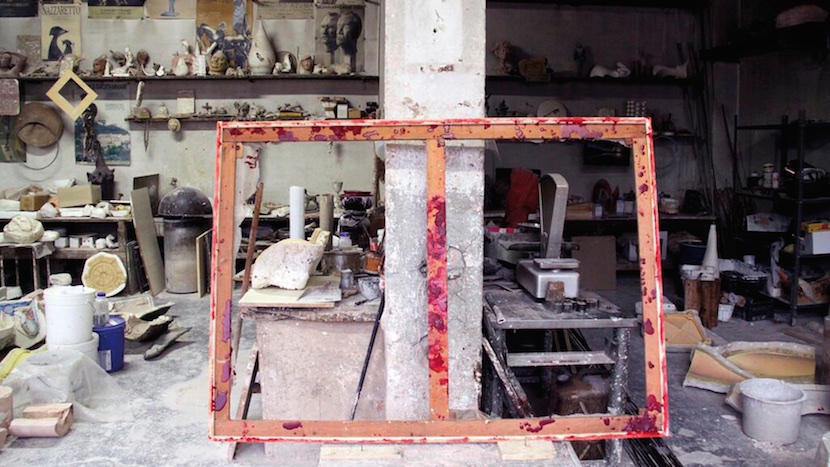 Director Francesco Clerici
Producers Velasco Vitali, Francesco Clerici, Fonderia Artistica Battaglia
Screenwriter Francesco Clerici
With Velasco Vitali, Lino De Ponti, Luigi Contino
Italy 2015
77 mins
Production company Francesco Clerici

Winner of the FIPRESCI International Critics Prize at Berlinale 2015, Francesco Clerici's debut documentary takes you inside the heart of an historic bronze foundry in Milan that still uses lost-wax casting, a technique that dates back to the 4th-century BC. The Ancient Greeks used the word techné to describe both art and craft and in Clerici's film the hands of the artisans are the protagonists; you watch as they shape, knead, model, mix, repair, sand and polish their creation. The sounds of work blend into the noise of the radio and conversations in the background; with no voiceover narration and minimal spoken word you become transfixed by the hypnotic quality of the handwork. The individual stages in the creation process are interspersed with historical images of the 100-year-old foundry, revealing continuity that spans decades. This visually poetic film shows how integral both artist and artisan are to the act of creation.
Christine Bardsley
Image gallery