Censored Voices
Daunting testimonies of Israeli soldiers returning from the Six Day war revealed following 45 years of censorship.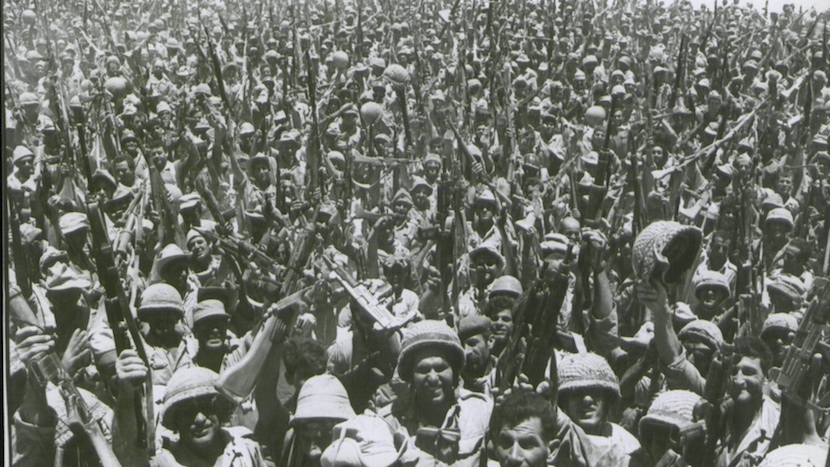 Director Mor Loushy
Producers Daniel Sivan, Hilla Medalia, Neta Zwebner
Screenwriters Mor Loushy, Daniel Sivan, Ran Tal
Israel-Germany 2015
87 mins
UK distribution Dogwoof

A week after the Six-Day War in 1967, which resulted in Israel's critical victory over its neighbouring states and the tripling of the area under its control, a group of young Kibbutzniks led by acclaimed writer Amos Oz recorded intimate conversations with soldiers returning from the front. Miles away from the euphoria of victory, these testimonies reveal ordinary men who were guilt-ridden and stunned at the horrors inflicted on Arab civilians, foretelling further troubles to come. Most of these recordings were buried by the Israeli army, silencing doubts about the legitimacy of the war in Israel's collective consciousness. Determined to shed a different light, documentarian Mor Loushy gained unprecedented access to these recordings, which she interweaves with rarely seen footage of the conflict. Even 45 years on, the voices heard in Censored Voices are both devastating and topical. And this film, playing a crucial role in understanding the Israeli/Palestinian conflict, shouts out to be seen and heard.
Laure Bonville
Image gallery