The Boy and the Beast
Bakemono no ko
A glorious animated film about the friendship between a boy and a mythical beast.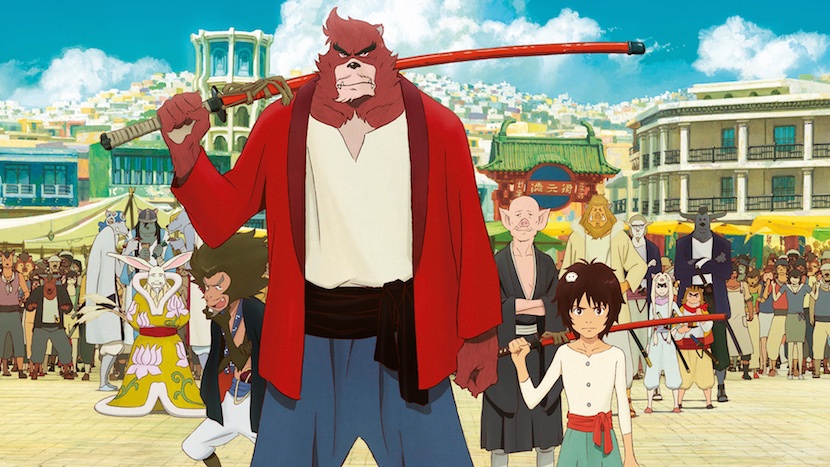 Director Mamoru Hosoda
Producers Daisuke Kadoya, Seiji Okuda, Yuichiro Sato
Screenwriter Mamoru Hosoda
With Kumiko Asô, Rikî Furankî, Suzu Hirose
Japan 2014
119 mins
UK distribution STUDIOCANAL
Following the passing of his mother, Ren has run away from home and is alone in the human world. An encounter with Kumatetsu, a creature resembling a bear, leads to his entering Jutengai, a town populated by beasts. Selfish and self-centred, Kumatetsu wants to win the contest to become the new Lord of the land, but requires an apprentice to do so. Ren is clearly in need of a paternal role model and thus an unorthodox relationship between boy and beast begins. As the story progresses, the two characters increasingly realise that making their way in the world is a journey best embarked upon with the aid of company rather than alone. Mamoru Hosoda follows up Wolf Children (LFF2012) with another exquisitely animated fable featuring a cast of extraordinary characters and dealing with universal issues. It is an accomplished film that once again asserts Hosoda's position as one of the greats of Japanese animation.
Justin Johnson
Suitable for audiences of 8+.
Please note we will be screening the original Japanese version with English subtitles.