FTWTF: Female to What the Fuck
Move beyond the binary in this quiet and simple documentary about trans gender people and the struggles, contradictions and joys that come from the decisions they've made.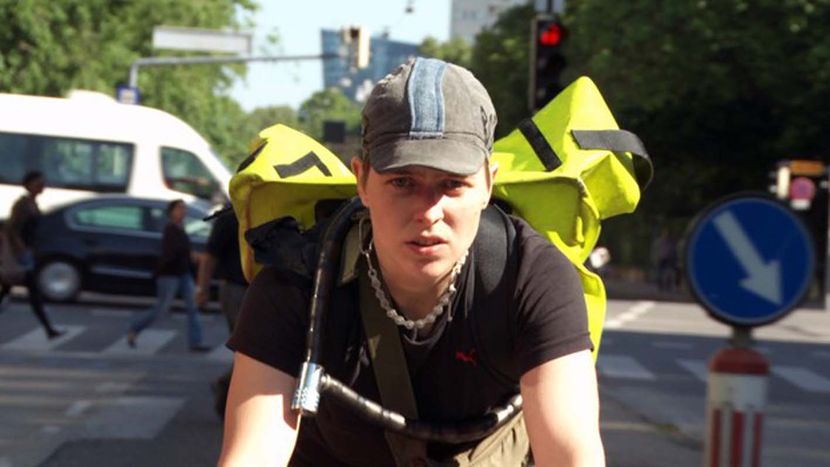 Dir-Prod Katharina Lampert, Cordula Thym
With Nick Prokesch, Dorian Bonelli, Mani Tukano
Austria 2015
92min
Sales sixpackfilm
These members of the filmmaking team are expected to attend the festival:
Katharina Lampert, Director; Cordula Thym, Director
See the full list of visiting festival guests. Please note that we can't guarantee guest attendance at any particular screening.
Discussions about being transgender can often fall into binaries: male to female, female to male, men and women. This documentary challenges that, following several trans-identified people who openly discuss the tricky intricacies of transitioning, taking hormones and undergoing surgery. Many of the interviewees discuss the contradictions of having the privilege to express their gender and the isolation and self-doubt that arises from the decisions they've made – from unexpected job offers to the death of an affirming friend and the issues of being a trans man attempting to get into a gay male bar. As the concept of non-binary gains traction and the fight against prescriptive barriers to medical treatment increases, Female to What the Fuck doesn't hold back when it comes to examining gender as a construction and laying bare the social situations that arise when you exist somewhere in between.
Jay Bernard
Special thanks to the generous support of the Austrian Cultural Forum London.

The introduction/Q&A at the screening on 18 March will be BSL interpreted.
Image gallery