Relaxed Screening: Two in the Bush: A Love Story
Bisexual Emily discovers the joys of polyamory in this charming romantic comedy from debut director Laura Madalinski.
Tickets can be booked in advance either online, in person or by calling (020 7928 3232), or by emailing the Box Office (box.office@bfi.org.uk).
Dir Laura Madalinski
Prod Brittany Wagner
Scr Kelly Haas
With Sarah Mitchell, Travis Delgado, Caitlin Aase
USA
2018
97min
Sales Strange Charm
Life is not turning out how Emily planned it. Her girlfriend is cheating on her, she gets fired and to top it all off she's homeless because the now ex-girlfriend's name is on the lease of their apartment. She ends up on her friend Rosa's sofa, eating cereal in her pyjamas and getting too invested in daytime television. When Rosa insists Emily 'get back in the game', she somehow ends up working for a dominatrix and going on so many bad Tinder dates she wonders if she'll ever find love again. That is, until her boss Nikki begins to show an interest, along with her boss's partner Ben. Is the secret to a good relationship all in the sharing?
Emma Smart
Additional information
Tickets are £3 for this relaxed screening.
Our relaxed screening adjustments include:
For this screening doors will open 30 minutes before the screening start time.
No trailers will be shown.
The programme will be introduced.
Customers will be able to choose their own seats in the auditorium, but we will do our best to accommodate any specific seating requests.
Our house lights will remain on a low level throughout the screening, and the volume will be turned slightly down.
Please feel free to move around in the auditorium and make noise.
There will be a safe space for customers to use if they need to leave the auditorium.
Find more information on Festival access.
See other screenings of Two in the Bush: A Love Story.
Getting around BFI Southbank
If you would like to prepare for your visit to BFI Southbank you may find this video produced by Carousel, who support learning disabled artists, helpful to watch. We hope this will help make your visit more enjoyable.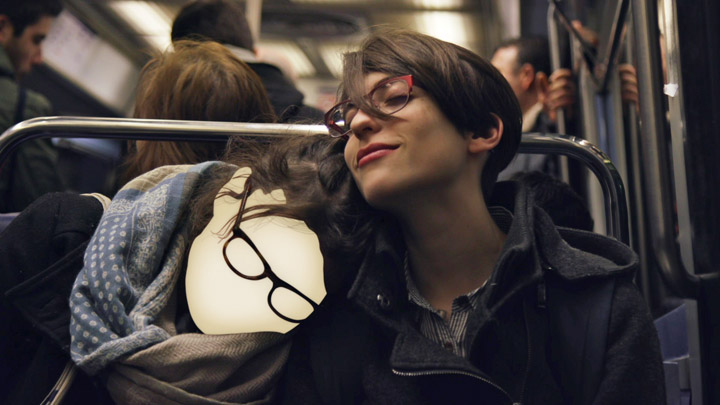 Love BFI Flare? To enjoy priority Festival booking, become a BFI Member.