The Trial of Sir Roger Casement
A rare screening of a television play from 1960 starring Peter Wyngarde as Roger Casement, executed for treason 100 years ago. Biographer Jeff Dudgeon gives us a short introduction.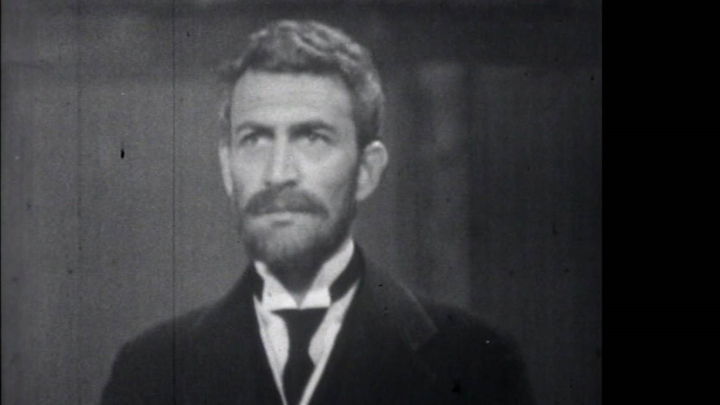 Director Cliff Owen
Producer Peter Wildeblood
UK Tx.6.7.1960
54 mins
Production company Granada Television
Roger Casement was once the most famous homosexual in the UK after Oscar Wilde. On the centenary of his death, we present a rare screening of this 1960 dramatisation of his trial for treason. It was executive-produced by journalist and TV director Peter Wildeblood, who was himself imprisoned as a result of the Montague trial in the 1950s. Peter Wyngarde plays Casement, offering up a suitably dignified performance in the dock and a stirring rendition of his closing speech, while commentators Andrew Faulds and Brian Inglis fill us in on some of the context and detail as part of the original broadcast. We are very pleased to welcome Casement's biographer and gay rights campaigner Jeff Dudgeon, who will give a short lecture on Casement's life and legacy, marking the second edition of his definitive work on Casement and the Black Diaries.
Brian Robinson