Different for Girls
A smart, sexy new lesbian drama web series from the award-winning director Campbell X.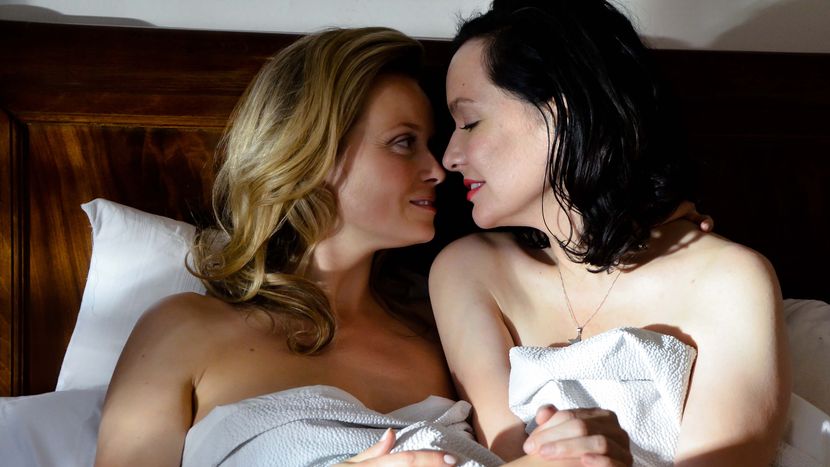 Dir Campbell X
Prod Fizz Milton
Scr Jacquie Lawrence
With Rachel Shelley, Guinevere Turner, Caroline Whitney Smith, Victoria Broom, Tuyen Do, Sarah Soetaert
UK 2017
57min
Prod Co Lesbian Box Office, Jackdaw Media
These members of the filmmaking team are expected to attend the festival:
Campbell X, Director; Fizz Milton, Producer; Jacquie Lawrence, Writer; Guinevere Turner, Actor; Caroline Whitney Smith, Actor
See the full list of visiting festival guests. Please note that we can't guarantee guest attendance at any particular screening.
We're thrilled to be hosting the World Premiere of award-winning British director Campbell X's Different for Girls, a 12-part web series based on Jacquie Lawrence's indie hit novel of the same name. And from its explosive opening, it's clear we're in for a wild ride. Set in the leafy surrounds of West London, this multi-layered lesbian drama kicks off with Cam having to explain to her girlfriend how she got pregnant when they were on a break. From there, it expands to their friends and family who all have relationship issues. The result is smart, sassy and sexy, featuring characters you're going to love as well as those you're going to love to hate. With a cast and crew full of recognisable talent beloved by LGBT audiences, including Rachel Shelley (The L Word) and Guinevere Turner (American Psycho, Go Fish), Different for Girls feels authentic in ways that lesbian dramas on television rarely do. Get ready to be hooked.
Emma Smart
Image gallery