Bare
A small-town belle meets a rough and charming pimp who challenges her to take charge of her own destiny.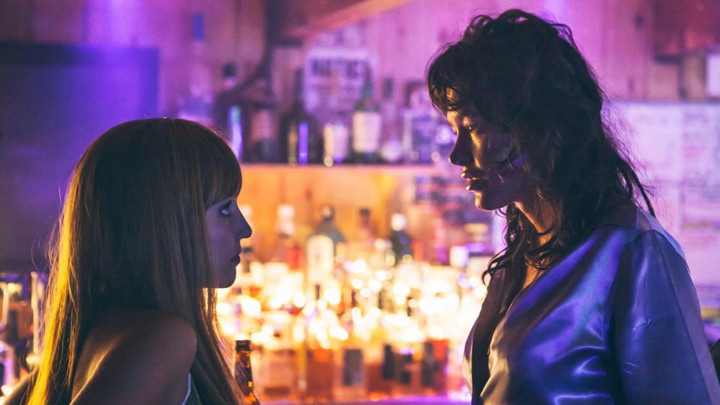 Director Natalia Leite
Producers Alexandra Roxo, Natalia Leite, Chad Burris
Screenwriter Natalia Leite
With Dianna Agron, Paz de la Huerta, Chris Zylka
USA 2015
91 mins
UK distribution Paramount/Park Circus
It's another bland day in small-town America when bored but dutiful Sarah (Glee's Dianna Agron) spots a dishevelled stranger stealing from the supermarket she works at. It turns out to be Pepper (Paz de la Huerta), a shady but affable character who leads Sarah away from the monotony of her boyfriend, family and job, and into the exciting but dangerous world of drugs and seedy clubs. Bare is gorgeously shot and features crackling chemistry between Agron and de la Huerta, particularly an intense sequence in which the reality of their relationship is exposed; de la Huerta's face alone is a microcosm of the passion, guilt and anguish laced throughout the film. Natalia Leite's film is a raw portrait of what it means to take charge of your own destiny – even if it leads to trouble.
Jay Bernard