The Abominable Laws – Homophobia across the globe
A round table discussion about the state of LGBT rights around the world.
Mar 30, 4:20 PM
BFI Reuben Library, BFI Southbank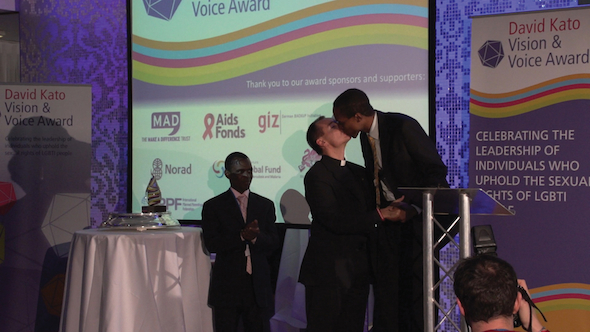 Seventy-six countries worldwide outlaw homosexuality, with seven of those countries carrying the death penalty if found guilty of a same-sex act. Some countries will imprison you for life while others will just take away 14 years of it for being who you are and daring to love whom you want. Many of these laws used against lesbians, gay men and bisexuals also apply to trans and intersex people as well. While in the west we're securing victories for equal marriage and adoption rights for LGBTI people, across the globe the story is depressingly different. Please join us for a round table discussion about these issues with filmmakers, film programmers and activists from some of the countries affected by these unjust laws and help keep the debate about global LGBT rights alive.
Emma Smart and Nazmia Jamal
Running time c70 min
This is a free event but tickets should be booked in advance by calling the box office on 020 7928 3232.